An update from Kevin: The first week of legislative session
Hello from Olympia! With the first week of the legislative session behind me, I wanted to reach out and update you on how things are going with my legislation and what we'll be striving to achieve in the next two months.
A supplemental budget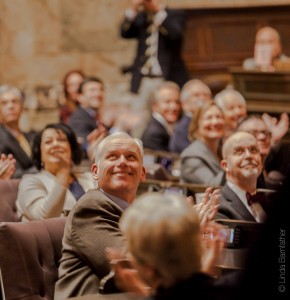 We have a big task of passing a supplemental budget, sort of an update to the budget we passed last year based on updated fiscal numbers that tell us that we need to make adjustments. The governor spoke last week at the State of the State about the need to improve our mental health care system for children and alleviate the teacher shortage by raising the average teacher salary and other improvements to education. We will be looking at his proposals and others as we try to fix these problems.
Protecting small businesses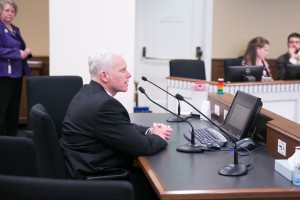 Meanwhile, I've been working hard on my music licensing bill, which would stop the unfair collection practices of music licensing agencies who bully small business owners. This bill passed the House last year, but has yet to be voted on in the Senate. During the fall, I reached out to owners of bars, nightclubs, and other venues that play live music and asked them to join me in supporting my bill. I'm proud to say nearly 100 businesses signed up to call, email, write, or even visit with legislators to get this bill passed. We're still working hard, but still need to get the Senate to put this up for a vote.
Reach out to my office
I'm working on several other bills, all brought to me by constituents because hearing what average people are dealing with in their lives is the best way for me to know what we need to improve in Washington. Please reach out to me at my office, either via email, phone, or letter to my contact information below and myself for my legislative assistant, Linda Barnfather, will get back to you.
Thank you so much for your time and the opportunity to serve you.

Kevin
---