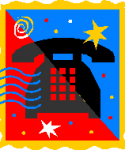 Who: Sen. John McCoy, Rep. June Robinson and Rep. Mike Sells
What: Telephone town hall
When: 6 to 7 p.m. Tuesday, Jan. 19
Where: 38th Legislative District
Why: Sen. John McCoy, Rep. June Robinson and Rep. Mike Sells want to hear directly from citizens in the 38th District about their ideas and comments.
Under the telephone town hall format, thousands of constituents will receive automatically generated telephone calls to their homes in the 38th Legislative District just before 6 p.m. on Tuesday, Jan. 19. Constituents may ask questions by pressing *3 on their phones at any time during the call, and they may listen to the live conversation to hear the questions from their neighbors.
If reporters or constituents want to call in, the number is 877-229-8493 and the code for the town hall is 18646.
---