Opening Day
Last Monday, January 11th marked the opening day of the 2016 legislative session.
House Speaker Frank Chopp began his opening remarks by reminding us of some of the many great accomplishments from last year including expanding high-quality early learning; investing in basic education; increased college financial aid; improving our mental health care system; and creating jobs through historic investments in transportation and capital projects.
The Speaker then laid out our goals for this session. He reminded us that although the session is a short 60 days, we have work to do. We need to meet the most urgent needs of our state and focus on the basics – having hope, health and a home.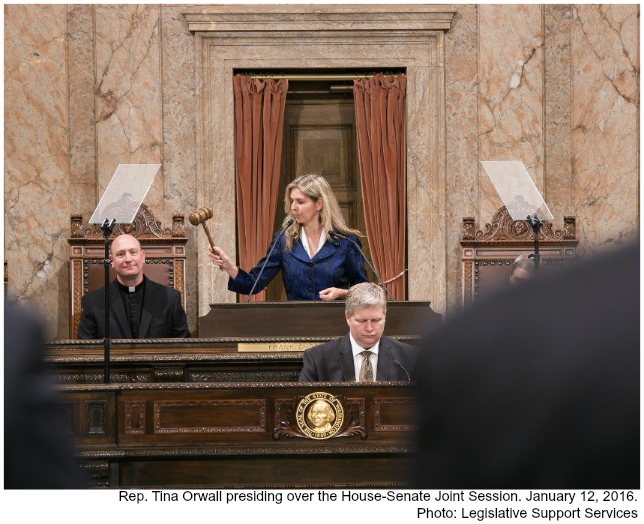 ——————————————-
The Civil Rights Battle in 2016 
"Injustice anywhere is a threat to justice everywhere." (Dr. Martin Luther King, Jr.)   
Our nation celebrates the life and legacy of Dr. Martin Luther King, Jr. today.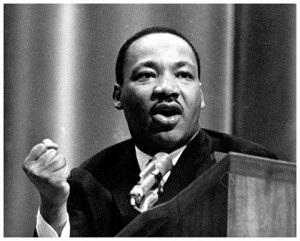 Remembering him isn't what Dr. King would want us to do. Instead of talking about the past, he'd want us to continue the fight for equality and justice.  All students have a right to an education. Yet 60 years after Brown vs. Board of Education, our kids are not receiving an equal education.
This excellent article from the Seattle Times highlights one of the many structural problems involving racial disparity within our public education system. Black students and Hispanic students are far more likely to be disciplined than white students.  Unequal discipline practices within our public schools are just one of several problems contributing to inequality in education in Washington state.
The House of Representatives will consider, again, legislation to fix these problems and close the educational opportunity gap. We've passed this bill over to the Senate – twice – where it died.
This is the civil rights fight of today's generation. We must close the educational opportunity gap.
——————————————-
Update on my bills
My bill concerning DNA biological samples, HB 2341, had a public hearing on the second day of session. This bill closes DNA collection loopholes to help crime investigators and increase public safety. It requires police to collect DNA sampling for all people convicted of felony offenses as well as people arrested or charged with an offense who have prior convictions of violent offenses.
Three of my bills have public hearings this week:
When individuals are sexually assaulted, survivors of sexual violence may go to a hospital for a forensic examination to collect any evidence left behind in the assault. A doctor or nurse conducts the invasive four- to six-hour examination, and preserves this evidence in a sexual assault evidence collection kit, commonly referred to as a rape kit. A recent survey by Washington law enforcement agencies found that Washington currently faces a backlog of 6,000 untested rape kits. HB 2530 adds the necessary capacity to track, test and investigate the 6,000 un-submitted sexual assault kits.
HB 2449, known as the "Keeping Kids in School Act" reduces truancy in schools through increased engagement and resources to students, schools, and parents. The bill promotes partnerships between the schools and courts to keep kids in the community and in school.
Ninety five percent of smokers start before the age of 21. Studies of the brain increasingly show that the brain continues to be highly vulnerable to addictive substances until age twenty-five. HB 2313 protects youth from tobacco and vapor products by raising the minimum legal smoking age to 21.
——————————————-
Great opportunity for young people to see their government in action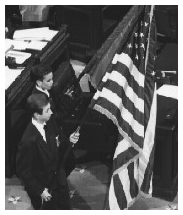 What is a "page?"
In feudal times, a boy attending to a knight
A leaf or sheet or paper in a book
A young teen getting a close-up look at government in action, having fun and earning money while spending a week delivering documents and helping out House members in the Washington state Legislature.
The answer, of course, is "all of the above" – but the one most relevant here is (c). With the Legislature in session, it's page season once again, which means a great opportunity for 14-, 15- and 16-year-olds from across the state to have a hands-on experience in government.
If you know a young person who is interested in this opportunity, click here to learn more and to download an application. Don't delay – spots fill up quickly!
——————————————-
I'll continue to update you on a regular basis throughout session. Please let me know your thoughts about bills and other issues of importance to you.
Sincerely,


---