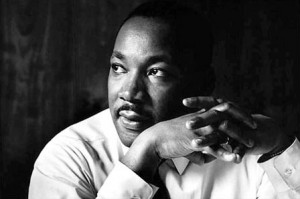 Today our nation celebrates the life and legacy of Dr. Martin Luther King, Jr.
Yet remembering him isn't what Dr. King would want us to do. Instead of talking about the past, he'd want us to continue the fight for equality and justice.
While the Civil Rights movement of the 1950s and 1960s is over, the fight for equal opportunity for all continues.
At the heart of Brown vs. Board of Education case is the notion that all Americans, regardless of skin color, must be treated equally under the law.
All students have a right to an education. Yet 60 years after Brown, our kids are not receiving an equal education.
Black students and white students may be going to the same schools, but they are not receiving the same educational opportunities that Dr. King and other Civil Rights leaders fought for.
This excellent article from the Seattle Times highlights one of the many structural problems involving racial disparity within our public education system. Black students and Hispanic students are far more likely to be disciplined than white students.
"The fact is, our education system is based on the white, middle-class model," said Natalie Flynn, an elementary teacher in the Highline district. "Those are the expectations, and if you're the one who doesn't fit those expectations you're going to get into trouble — which is absurd."
Unequal discipline practices within our public schools just one of several problems contributing to the inequality in education in Washington state.
The House or Representatives will consider, again, legislation to fix these problems and close the educational opportunity gap. We've passed this bill over to the Senate – twice – where it died.
This is the civil rights fight of today's generation.
Do you support equal educational opportunities for all students? Call your lawmakers and let them know at 1-800-562-6000.
More:
Race dramatically skews discipline, even in elementary school
Seattle schools have one of nation's largest equity gaps, new study says
Racial Opportunity Gap Impacts Washington State Children
Closing the Opportunity Gap (recommendations)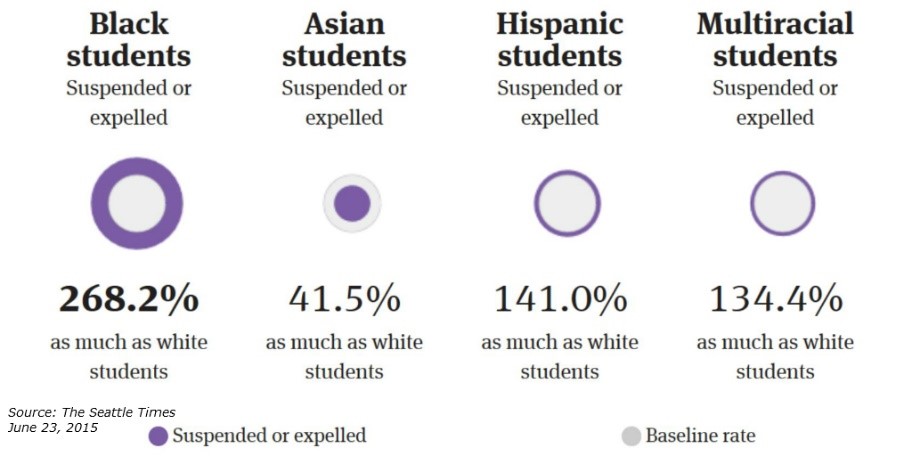 ---