Dr. King taught us to "embrace the urgency of now." I asked my fellow lawmakers to stand with me, embrace his words, and turn our words into actions this legislative session in my first speech on the House floor as a state representative.
Do you think lawmakers should heed Dr. King's words and act on bringing equality to Washington state? Please share this video with your friends and family. Let's honor Dr. King with actions.
Patty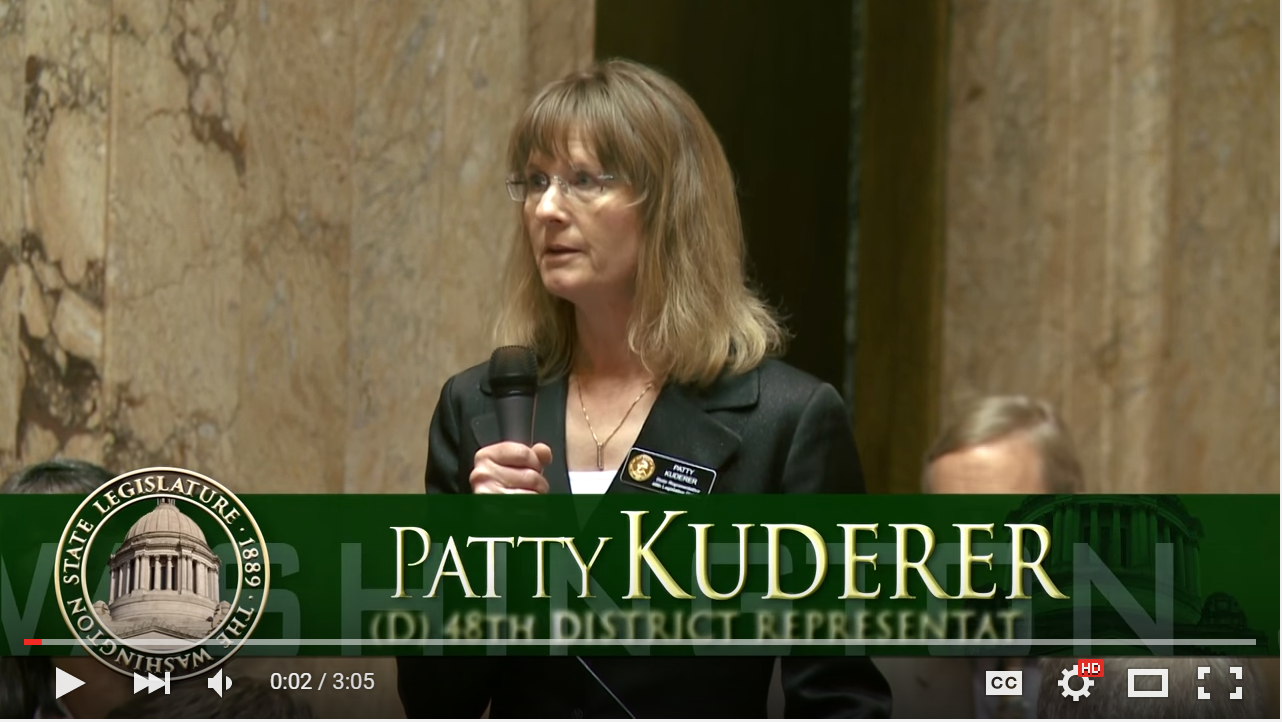 MLK Speech text
People told Dr. King ending that segregation was impossible.
They told him with police batons.
They told him with iron bars.
They told him with cold fire hoses and the strong jaws of police dogs.
And year after year, despite the suffering and sacrifice of so many people, ending segregation still seemed impossible.
So Dr. King led a march on Washington. He gave a speech at the Lincoln Memorial 100 years after the president honored there signed the Emancipation Proclamation.
He was busy with organizing the march that the most famous part of his speech only happened when he veered off script when someone shouted, "Tell them about the dream, Martin!"
Dr. King wouldn't want us to memorize his words like a history lesson.
He'd want us to throw away our own scripts–and embrace new thoughts and ideas.
To reject the notion that this is a short session and therefore nothing important is possible.
He would want us to consider partnerships and ideas that seem foreign. To "embrace the fierce urgency of now."
Because when you think of Dr. King and all those brave protesters getting beaten, arrested, and shot – taking a tough vote in an air-conditioned chamber doesn't seem all that hard.
As we work together to overcome the barriers to equality and opportunity, I hope we have ask each other one simple, fundamental question:
"Tell me about your dream."
I hope we have the courage to turn those words into noble deeds worthy of the children and families we represent.
Because great change doesn't happen by simply reacting to the problems of this week, or the month.
Real change occurs when we go places where people tell us are impossible.
---