[bctt tweet="35,000 homeless students in WA. That's unacceptable. RT if you want #waleg to reduce youth homelessness." via="no"]
This week was Housing and Homelessness Awareness week in Olympia. It is an incredible week, when I am able to hear the diverse and important voices present in our community and across Washington.
I am so appreciative of all of the people who made the trip down here to advocate for some really amazing programs and pieces of legislation.
Meeting with you helps refocus me on the homelessness and housing crises that we are facing in Seattle, and across the state. I am proud to stand with my colleagues in support of creative solutions to the problems facing some of our most vulnerable populations.
This week, OSPI released new numbers saying that we have over 35,000 Washington students experiencing homelessness – up over 9% from last year.
We must stand together to ensure that our fellow Washingtonians have roofs over their heads, access to the health services they need and the tools to combat hunger.
Thank you for making your voices heard.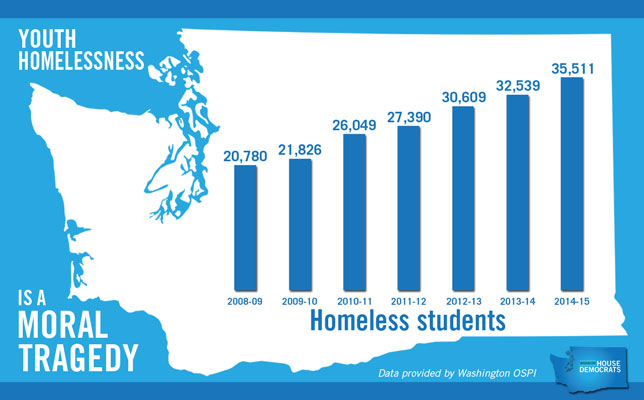 ---