OLYMPIA – A self-evaluation is an opportunity for honest, sometimes critical, reflection and shouldn't end up outside of a personnel file. That's why the state House of Representatives approved HB 1804 to exempt the personnel records, including self-evaluations, of professional educators from public records requests.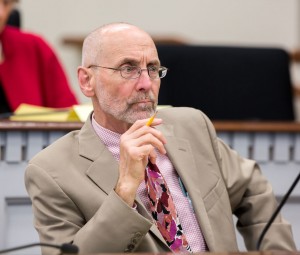 Sponsored by Rep. Larry Springer (D-Kirkland), a former elementary school teacher, HB 1804 would ensure that Professional Growth Plans (PGPs) in educator license renewals electronically submitted through the Office of the Superintendent of Public Instruction (OSPI) are added to the list of employment and licensing information exempt from public inspection and copying.
"Professional growth plans are part of a teacher's personnel file and we have always kept personnel files confidential when they are done on paper," explained Springer. "We've advanced now in technology and a lot of that is done electronically through OSPI. This bill retains the same confidentiality to the electronic completion, transmission and storage of these records."
The bill is supported by the Washington Professional Educator Standards Board and the Washington Education Association.
"Confidentiality is critical if our goal is honest self-reflection," said Springer. "I think we run the risk of losing that honesty, and ultimately the continuing professional growth of educators, when these plans end up outside of a personnel record."
HB 1804 was approved by the House by a 78-18 vote and now moves to the state Senate for further consideration.
---