Today is World Spay Day, an annual campaign of The Humane Society to raise awareness and encourage people to spay and neuter their pets.
"Spaying and neutering your pets is a small way you can help prevent animals being neglected, abandoned and ultimately euthanized," Rep. Derek Stanford (D – Bothell) said. "In every community in our state, there are homeless pets. Those pets end up in shelters, where approximately three million dogs and cats are euthanized each year. We can reduce those numbers by everyone doing their part to help prevent animal overpopulation."
Last month Stanford met with members of the Humane Society who were in Olympia for their annual lobby day.
"I'd also like to thank The Humane Society for their tireless work towards reducing cruelty to animals and educating the people of Washington about how we can all help," Stanford added. "I believe if we want to see change across the planet then we have to change how we live at home."
To mark the day, Stanford also introduced the following resolution to the House of Representatives:
WHEREAS, pets provide companionship to 68% of U.S. households; and
WHEREAS, nearly 3 million healthy and adoptable cats and dogs are put down in animal shelters each year due to a lack of critical resources and public awareness; and
WHEREAS, nearly 90% of pets living in poverty, and 98% of community (feral and stray) cats are unaltered; and
WHEREAS, spaying and neutering has been shown to dramatically reduce the number of animals who are put down in animals shelters; and
WHEREAS, programs exist to assist with the cost of spaying or neutering pets living in poverty and community cats; and
WHEREAS, veterinarians, national and local animal protection organizations, and private citizens worked together to ensure the spaying or neutering of more than 60,000 pets and community cats  through "World Spay Day" in the United States and throughout the world in 2015 with over 900 surgeries in Washington State at 37 participating sites; and
WHEREAS, veterinarians, national and local animal protection organizations, and private citizens have joined together again to advocate the spaying or neutering of pets and community cats on "World Spay Day 2016":
Now, therefore, be it RESOLVED that the Washington State House of Representatives honor the Humane Society of the United States' designation of February 23rd as "World Spay Day."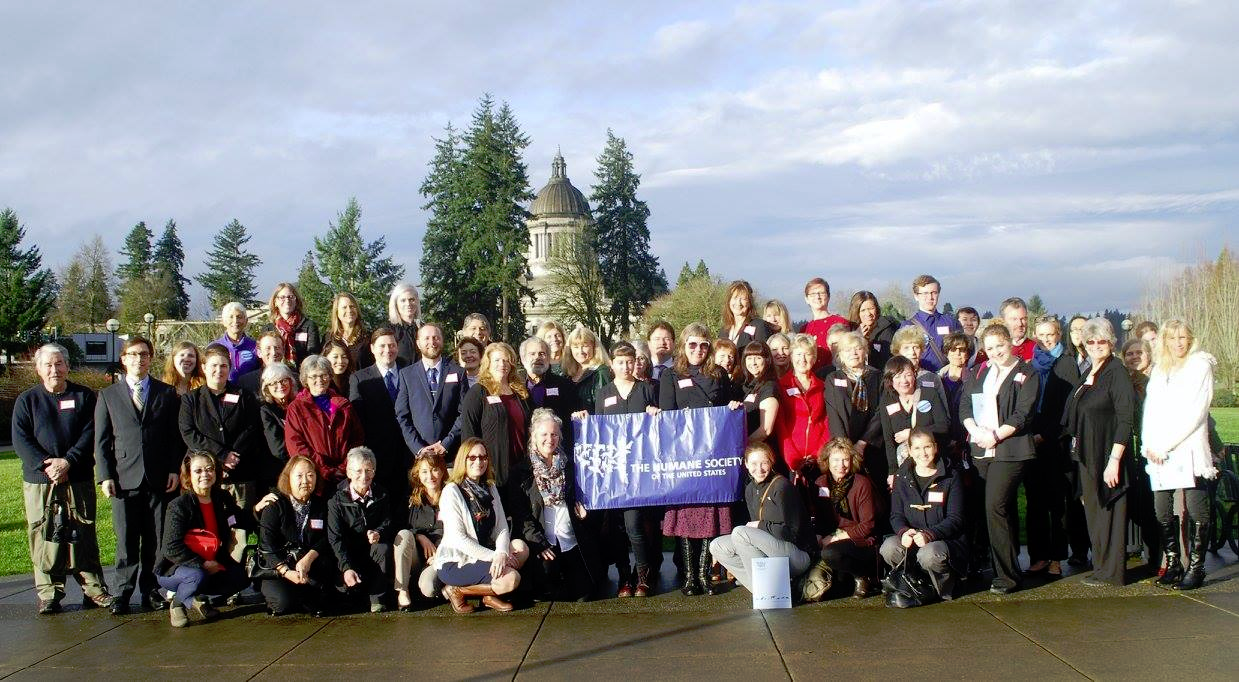 ---