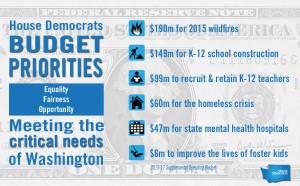 With 16 days left of session, we are nearing our final policy committee cutoff. This is the deadline for Senate bills to pass out of House Committees and vice versa. Next week we will have fiscal committee cutoff to address the bills that have fiscal impacts before we head to the floor to vote on final passage.  Many bills have moved out of the House already but there is a lot of work left to do this session.
The House's supplemental budget was rolled out this week to make the adjustments needed for fluctuations in expected agency caseload numbers and to pay the leftover tab on our wildfires last year. This budget also expands our mental health investments, increases support for our foster care system, provides funding to recruit and retain quality teachers for our schools, and further addresses our expanding homelessness issue especially for students and families.  The Senate will be rolling out their budget this week and negotiations between the two chambers will begin shortly after.  If all goes well we should conclude this session on time on March 10th.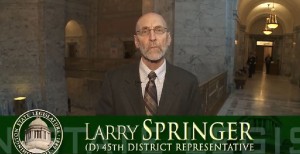 I wanted to thank everyone who was able to make it to our Town Hall on Saturday. We had a good discussion on 405 tolling, tax policy, transit service, transgender issues, teacher recruitment, K-12 funding, higher education funding, solar power incentives and several other topics.  We always appreciate constituents willing to take timeout of their day to visit with us.
Stay tuned, there is still much work to be done before session ends.
---