Legislative Session Wrapping Up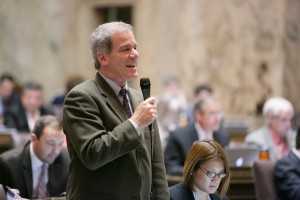 We're down to the final two weeks, where both the House and the Senate wrap up debate and pass bills to send to the governor.
There is also the matter of the supplemental budget–a few course corrections to respond to changes in revenue (we have less money than expected) and make investments in schools, including increasing the base salary for teachers and decreasing class sizes. Hopefully we'll come to an agreement with the Senate on the budget so we can get out of here on time.
Improving DUI laws & protecting vulnerable adults
Two bills I have been working on this year passed the House and are on their way to the Senate. Watch the video below to learn about how we're strengthening our DUI laws and protecting vulnerable adults in our community.
---
Reach out to my office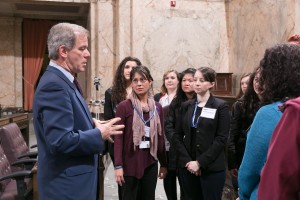 With the legislative session wrapping up, it's important you reach out now with your ideas, or questions, or suggestions for me. Please don't hesitate to call me at (360) 786-7878 or email me at Roger.Goodman@leg.wa.gov
All best wishes,
Roger Goodman
Representative, 45th District
Washington State Legislature
---