Thank you for coming to our town hall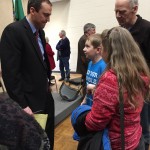 We had a great turnout of over 300 people at the Northeast Community Center for our town hall last Saturday. As always, it was invigorating to come back from Olympia and chat with community members about the progress we've made and what we hope to accomplish in our last few weeks of session this year. I especially enjoyed taking questions from people about the issues that matter most to them. Our democracy only works if everyone takes time to engage in the process. Thank you to everyone who came out!
Accountability for you
When the legislature passed the largest tax break in state history for Boeing, we were promised job growth that would benefit Washingtonians. Less than three years later, Boeing has laid off or moved 5,000 jobs out of the state.
Numerous large corporations are getting away with using tax breaks and not creating or maintaining the jobs that were promised. If they don't meet state goals, it's time they're reigned in. Tax exemptions used for private corporate jets don't benefit regular Washington taxpayers. Tax exemptions meant for small banks but being used by Goldman Sachs and Barclays don't benefit middle-class Washingtonians struggling to make ends meet.
Along with my colleagues, I've introduced new legislation that will reign in these exemptions and start leveling the playing field between middle class families and the wealthiest among us.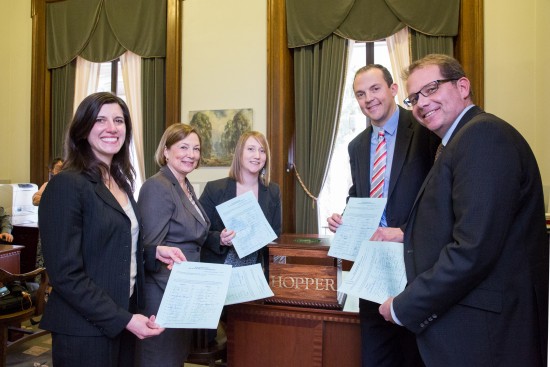 House Democrats unveil supplemental budget
Supplemental budgets are a way for the Legislature to make a course correction when we have unexpected costs or changes to our revenue stream. This year, we've introduced a supplemental budget that will pay for last summer's devastating wildfires as well as address major issues facing our state, like homelessness and our teacher shortage.
We'll be negotiating our budget priorities and plan with the Senate Republicans, with the goal of finishing before the end of session on March 10. You can read about our budget plan by clicking here.
Update on priority legislation
A lot has happened in the last couple of weeks and we've still got about two and a half weeks left until the end of session on March 10. I'll keep you updated as we move through the process of passing a supplemental budget. As always, don't hesitate to reach out to my office if you have questions or concerns. It's an honor to serve you.
Best Regards,
Representative Marcus Riccelli
3rd Legislative District – Spokane
---