One week left in Olympia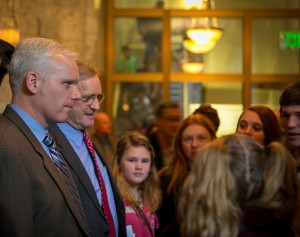 With only a week left, I'm working hard to make sure we get some important bills passed. We're still passing bills, and the House is now considering bills sent over from the Senate, and they're reviewing ours. I have several bills, including my music licensing agency and toxic-free families bills, in the Senate to update you on so take a look below.
---
Meeting the needs of Washington families
This week the House Democrats released our proposed 2016 supplemental budget, and with it, a statement on the future of Washington.
When we got here this year there was a lot of talk about not getting anything done. There was a lot of talk about coming here, doing the bare minimum, and heading on our way.
But I'm proud to stand with my fellow House Democrats in saying we are not going to accept doing the bare minimum and going home.
Every legislative session gives us an opportunity to make critical investments that keep families safe and address other emergent needs like the homelessness crisis.
Our budget includes funding for:
Helping the homeless, especially kids and families – There are more than 35,500 homeless students in Washington. This is a moral tragedy. Our proposal makes a number of investments in critical services to reduce homelessness, including services specifically intended for homeless students and their families.
Improving lives for foster children – All of Washington's children deserve an opportunity to succeed. We're investing in resources to improve the lives of foster kids by increasing the number of foster families in Washington.
Continuing to fix mental health care – We must make improvements to get our loved ones the care they need. This proposal will help us provide higher quality care with additional hospital staff and create safer environments for both patients and staff.
---
Bill Status Update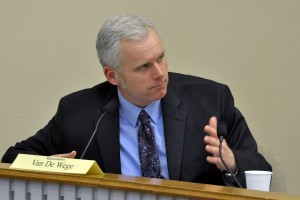 Two of my top priorities this year have been HB 1763 and HB 2545. HB 1763 is the music licensing bill you've heard about a lot the past year. It would regulate music licensing agents who have used unscrupulous and aggressive tactics to harass small business owners. The bill has been amended and passed the Senate last night with bipartisan support! I'm very happy we are able to move this legislation forward.
HB 2545 is another version of my legislation to ban dangerous chemicals in our furniture and our children's toys, so-called flame retardants. Research shows that these chemicals can cause serious health problems and do much more harm than good when there are other, and better, alternatives out there. This bill is waiting in the Rules committee and could be pulled onto the Senate floor for a vote any day.
---
Thanks for reading this short update. I'll reach out again soon to let you know how things are going. If you have questions, comments, or concerns, please call or email my office. Take care.
Kevin
---