Dear Neighbors,
The House released our proposed 2016 supplemental budget, and with it, a statement on the future of Washington.  I'm very proud of our House budget.
Every legislative session gives us an opportunity to make critical investments that keep families safe and address other emergent needs like the homelessness crisis.
Our budget includes funding for:
Helping the homeless, especially kids and families – There are more than 35,500 homeless students in Washington. Our proposal makes a number of investments in critical services to reduce homelessness, including services specifically intended for homeless students and their families.
Improving lives for foster children – All of Washington's children deserve an opportunity to succeed. We're investing in resources to improve the lives of foster kids by increasing the number of foster families in Washington.
Continuing to fix mental health care – We must make improvements to get our loved ones the care they need. This proposal will help us provide higher quality care with additional hospital staff and create safer environments for both patients and staff.
— — — — — — — — — — — —  
Continuing to lead the way on education funding
Fulfilling our paramount duty to the one million school kids in Washington is about more than fully funding schools. We must have the right policies in place that ensure all students have the opportunity to learn and succeed. House Democrats have led the way on those policies, like expanding all-day kindergarten and reducing K-3 class sizes.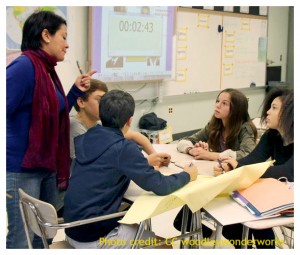 Part of fully funding education is tackling the teacher shortage crisis facing the state. We need to attract, train and retain bright new teachers to educate our kids and keep our promise to fully fund education by ensuring there is a quality teacher in every classroom.
The House Democratic budget proposal will help do that by:
Increasing beginning teacher salaries – It's hard to attract new teachers when the starting salary won't allow them to make their student loan payments. This investment will set the beginning teacher salary at $40,000.
Supporting classified staff and paraeducators – Schools need more than teachers to create a good learning environment for kids. This budget proposal will fund retention of quality staff throughout the school and provide professional development for paraeducators, important school employees who work with students with developmental or physical disabilities.
Supporting beginning teachers – Programs to support educators in the beginning of their careers helps them to become better teachers for our kids and gives them the tools for success. This proposal invests in early career teachers so they can have long, successful careers in the field.
— — — — — — — — — — — —  
National Champion UW Men's Rowing Team
The UW Men's Rowing Team was recognized for their fifth straight National Championship on Monday at the Capitol. Coach Michael Callahan and the team met with Governor Inslee, as well as with House and Senate members. It was a true honor to spend some time with these Husky champions!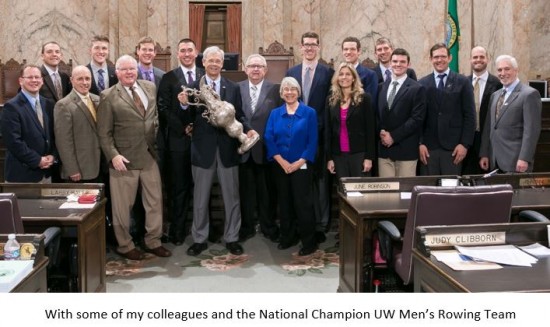 Rowing has been a big part of the UW for over a century. The first intercollegiate rowing race between California and Washington was held in 1903. To learn more about the history of rowing at the University of Washington, please click here.
— — — — — — — — — — — —  
Update on my bills
I am so pleased that all six of my remaining bills have passed the Senate!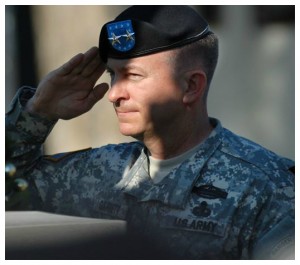 HB 1213 simplifies the definition of "veteran" for the purpose of the County Veterans Assistance Fund. It broadens the definition to be more consistent with federal definitions and helps to streamline veterans into the services they need.
Suburban Times
House passes package of bills to support veterans and active duty members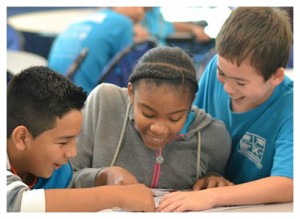 HB 2449, known as the Keeping Kids in School Act, reduces truancy in schools through increased engagement and resources to students, schools, and parents, and promotes partnerships between the schools and courts to keep kids in the community and in school.
HB 2530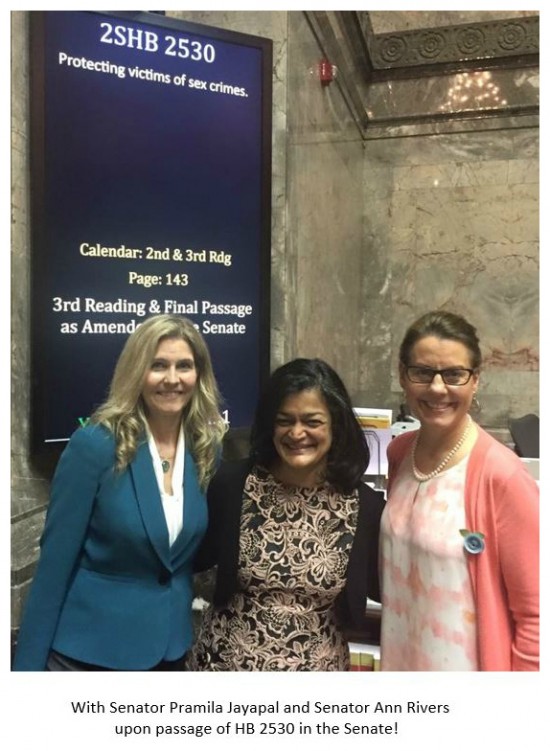 protects victims of sex crimes by addressing the backlog of 6,000 untested rape kits in our state, and helps to give victims a path toward finding justice so they can begin to heal. You'll find more information in this press release, and you can also read these news stories:
Kent Reporter
Washington to become first state to track rape kits
Huffington Post
Faced With Staggering Backlogs Of Rape Kits, States Change Testing, Investigations
Seattle Times
Editorial: Improve 'rape kit' system, but ensure accountability of those monitoring it
KING 5 TV
Proposed strip club tax would fund rape kit testing
Capitol Record
Sex trafficking survivors push for bill they say would help victims start over
KIRO FM
How strip clubs could aid Washington's rape kit dilemma
HB 2597, relating to training school educators to effectively address reports of child abuse in schools, requires school districts to include specific provisions for possible sexual abuse in required plans for the recognition, initial screening, and response to emotional or behavioral distress in students. You'll find more information about the bill in this press release.
HB 2793 provides for suicide awareness and prevention education for safer homes by reducing access to lethal means for people at risk of suicide. This is a very important issue that has gotten a lot of media attention, here are some of those stories:
Kent Reporter
State House passes suicide awareness and prevention measure
UW's Forefront backs effort to engage gun dealers and pharmacies on suicide prevention
State House Judiciary Committee looks to improve suicide awareness and prevention
UW Daily
UW center pushes suicide into public discussion
North American Post
UW's Forefront backs effort to engage gun dealers and pharmacies on suicide prevention
KING 5 TV
NRA backs Wash. state suicide awareness bill
Guns.com
Washington suicide prevention bill gets support from druggists, NRA
HB 2876 provides financial support for the Foreclosure Fairness Act (FFA) to ensure sufficient ongoing support for homeowner housing counseling, information and referral, civil legal assistance, and FFA enforcement efforts through the Consumer Protection Division of the Attorney General's Office.
— — — — — — — — — — — —
Mr. Yuk and Aaron visit the Capitol
This year marks the 9th anniversary of Washington Poison Center's (WAPC) Poison Prevention Week Poster Contest. As in year's past, many 6-12 year-old artists from all over Washington submitted their work. This year's winner is Aaron from Central Washington, who came with his family and Mr. Yuk to the Capitol for a visit. Aaron's poster will be distributed to WAPC's safety and education partners all over the state in celebration of National Poison Prevention Week: March 20-26, 2016.
— — — — — — — — — — — —
My Team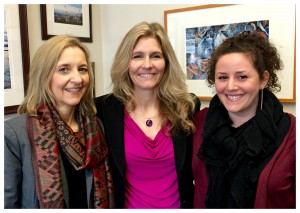 Mary Soderlind (left) got her BA from WWU and has been at the Legislature since 2006. I am very lucky that she has worked as my Legislative Assistant for the past 7 years. Her amazing organizational skills keep my office running smoothly. She and her husband live in Burien, they have 2 children and a beautiful grandson.
Shoshana Wineburg (right), my UW Master of Social Work policy intern, will be graduating in June 2016. She grew up in Seattle and plans to stay in Washington following graduation. She'd like to find a job that advances equitable public policies. Having her working in my office this session has been very helpful and a great experience for both of us. I wish her the best in her future endeavors.
— — — — — — — — — — — —
Ask Tina
As you know, during the Legislative Session I shoot two different videos, my Legislative Update and the Ask Tina series (click below to watch the most recent edition), where I respond to constituent emails on camera. If you'd like to explore all my videos, click here for my YouTube playlist.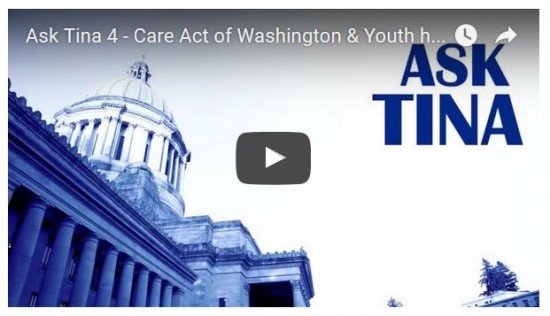 — — — — — — — — — — — —
I appreciate the feedback you've provided on the bills and issues of importance to you. This is the final week of the legislative session. Look for my session wrap up with highlights on the final outcome once session ends!
Sincerely,


---