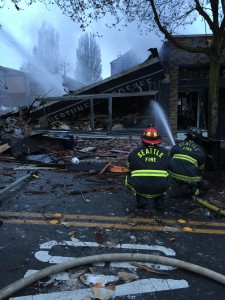 The Greenwood neighborhood was rocked this morning by a natural gas explosion on Greenwood Avenue between 84th and 85th Ave.
I am greatly saddened at the destruction of three neighborhood small businesses, but believe deeply in the resiliency of our community.
Here's a brief letter from the state Utilities and Transportation Commission, the agency leading the investigation on the cause of the explosion.
Additional information from the Seattle Fire Department can be found here.
-Gael
---