OLYMPIA – DUI law has been strengthened thanks to priority legislation sponsored by Rep. Roger Goodman (D-Kirkland) this year. Goodman's HB 2700 addresses various loopholes in DUI law and places stricter requirements for those ordered to have Ignition Interlock devices. The law also requires a more rapid license suspension after DUI arrest, shortening the time period from 60 days to 30 days after an arrest is made.
"Fixing DUI loopholes, improving our Interlock Ignition device law, and getting licenses out of the hands of people who drive intoxicated will improve public safety and protect families," said Goodman. "We're taking DUI offenses seriously and I will continue working with my colleagues on both sides of the aisle to make sure we strengthen our laws that keep our loved ones safe."
Governor Inslee signed the bill into law at a ceremony Friday afternoon.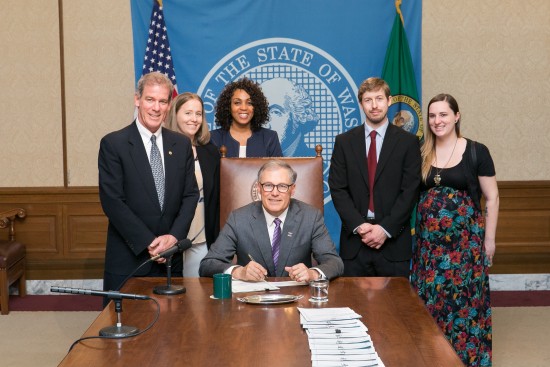 ###
---