OLYMPIA – Substance abuse and chemical dependency issues have grown in Washington, effecting families all across the state with far too many people knowing someone who suffers from drug addiction or alcoholism. Addressing substance abuse disorders is more challenging, due to involuntary treatment laws that don't have the same ability to get patients care as they do with someone suffering from a mental health crisis. State Rep. Eileen Cody (D – West Seattle) fought to change the way the state treats those who drink themselves to death, or abuse prescription medication, or have some other substance abuse disorder, by introducing Ricky's Law.
Ricky's Law, HB 1713, addresses the way we deliver care to patients by aligning Washington's substance abuse and mental health statutes. The goal is to create a unified involuntary commitment law that allows those who are harming themselves with a chemical dependency to get necessary care. The law is named after Ricky Garcia, a young man who suffered for years from substance abuse disorders and was hospitalized six times with multiple near-fatal incidents. Because secure detoxification facility beds are not available, most patients, like Ricky, end up in emergency rooms or mental health facilities or even jail cells, where they cannot get the appropriate care.
"Washington has discriminated against people killing themselves from substance abuse by not providing appropriate care through involuntary commitment in secure detox facilities," said Rep. Eileen Cody, prime sponsor of the law and chair of the House Health Care & Wellness Committee. "Over the next 10 years, we will integrate our laws and how we provide care for mental health and substance abuse disorder patients and help people get the help they need."
Under Ricky's Law, substance abuse disorder will be treated similarly to how we treat mental health patients. If someone is a threat to themselves or others, the option for involuntary commitment will be available to get them the care they need. Prior to Ricky's Law, a person would have to accept treatment voluntarily and, if they decided to get up and walk away, they could do so without a doctor's approval.
Starting in April and continuing over the next 10 years, the state will begin building new secure detoxification facilities and integrating the state mental health and chemical dependency system to ensure all patients in need get the care they deserve.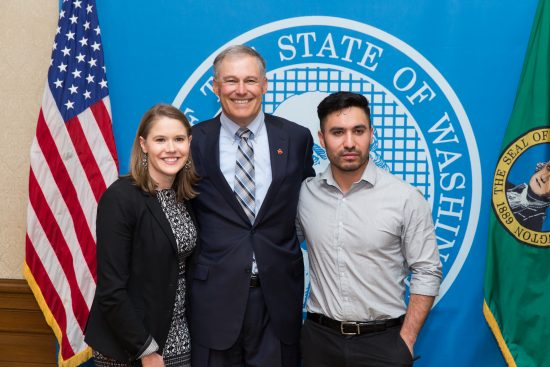 ###
---