Dear Neighbors,
As we go into election season, Washington legislators are committed to separate our campaign work from our legislative work.  It's hard to do sometimes but, to prevent the "mixing," we suspend legislative updates during this period. Doing so helps ensure that my legislative communications do not have unintended electoral consequences.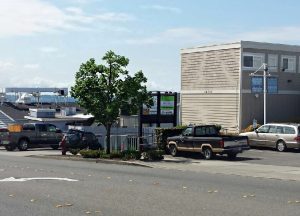 So this will be my last e-newsletter until after November 4. I will mail out a session legislative report that should be arriving in mailboxes in the district within the next couple of weeks, and an electronic copy will be sent to my email list as well. After that, I will restrict further legislative mailings and emails to respond to those who reach out to me first. So if you have a question or concern please call or email my office anytime, or come visit my district office on Marine View Drive.
Issues I am working on this interim
The interim allows time to work on issues and potential bills for the next legislative session.  My focus for this interim includes:
Real ID issues to ensure our drivers licenses are effective ID for use in airports and military bases.
Education– Ensuring that every student has a path to be successful by:
Fully fund our schools
Providing support to special needs students and their families
Funding best practices to support students with truancy issues
Addressing Student Loan issues, including refinancing options and strengthening consumer protections.
Rape kit reform efforts, including improving access to specially trained nurses to support survivors and testing and investigating old sexual assault kits.
I was very proud to have sponsored the Foreclosure Fairness Act (FAA) in 2011.  I'm proud that the counseling services and mediation services have helped hundreds of families stay in their homes.  We will be reviewing this FFA this summer to see if we can make needed changes to strengthen the law.
Many ideas for bills come from constituents who bring an issue to my attention.  If you have concerns or suggestions for changes in the law, I would love to hear from you!  Please contact my office and I'll be happy to meet you for coffee.
Everyone deserves safe drinking water
You're no doubt aware of the drinking water contamination issue in Flint, Michigan.   Our local media recently revealed that elevated lead levels were found in a few older Tacoma homes and in several elementary schools.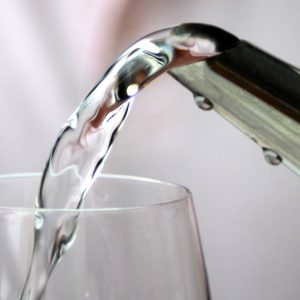 The City of Kent is offering to test water for free for customers whose homes were built prior to 1940.  Kent's water utility customers may call 253-856-5600 or email pwops@KentWA.gov to schedule a test or share questions or concerns about water quality.  More information can be found here.
The Washington State Department of Health website has helpful information about lead in drinking water and how to reduce lead exposure in drinking water.
I hope you have an enjoyable spring, summer and fall!
Sincerely,


---