Dear neighbors,
Thank you so much for giving me the honor of continuing to serve our community.  We are back in session and working on many critical issues, but the priority on everyone's minds is to reach an agreement on how to comply with our paramount duty, which is to fully funding education.
I will send you periodic updates on our work in Olympia, including keeping you in the loop with information on the bills I am sponsoring this year.
Please feel free to contact me with any questions you may have about my work, or other issues that we can address at the state level.  I read all your emails and will try hard to respond in a timely manner.

Sincerely,

—————————————————————-
Speaker Pro Tempore
I am incredibly honored to have been nominated and elected by my colleagues as Speaker Pro Tempore in the House of Representatives.  Having previously served as the Deputy Speaker Pro Tempore, it is a privilege to continue to serve this body.
Representative John Lovick and I will share these duties – he will serve as Deputy Speaker Pro Tempore this year, and we will switch positions next year.
You can watch the proceedings and my swearing in on the first day of session here.
—————————————————————-
Supporting victims of sexual assault

I am proud to continue my work addressing the issue of untested sexual assault examination kits (rape kits).  As you may recall, we discovered that we have over 6,000 untested sexual assault kits in Washington.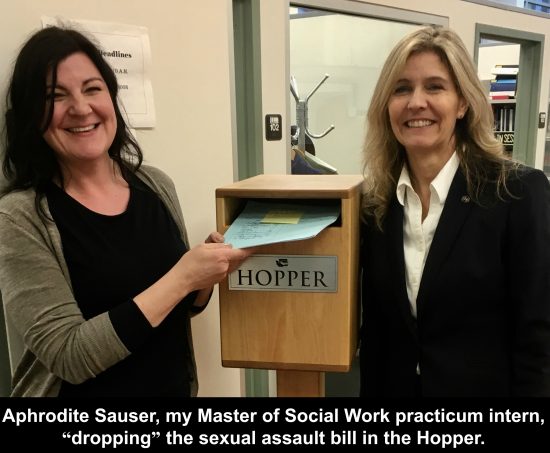 These reflect many survivors that did not have their voices heard and many dangerous predators that were not brought to justice.
In the last two years I have worked with my colleagues to pass laws to require testing of all kits, as well as setting up a statewide rape kits tracking system that allows victims to check on the status of their kits.
This year I introduced HB 1109, relating to supporting victims of sexual assault, which will:
Fund the testing of the remaining kits.
Provide training to law enforcement on trauma-informed approaches to working with survivors.
Establish cold case investigation teams to review and prosecute cases.
The House Public Safety Committee held a public hearing for my bill earlier today.
—————————————————————-
REAL ID and the TSA signs at airports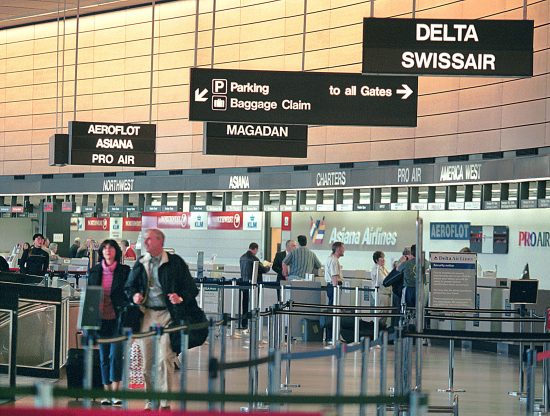 If your holiday travel plans took you through SeaTac Airport, you may have noticed some signs about an upcoming change in ID requirements in order to board flights.
Here's what's going on: Last month the federal Transportation Security Administration (TSA) put up signs at airports nationwide that might confuse and alarm travelers.

The signs are premature and speak to a 2018 deadline for Washington state, which isn't yet compliant with the federal REAL ID law. But nothing is happening this year, or even next year.
However, addressing this issue is a top priority. Lawmakers have been working with the governor's office, the Department of Licensing and other stakeholders on a solution that will bring Washington into compliance with the REAL ID law, and ensure that Washingtonians are able to continue traveling in and out of SeaTac Airport.

House Transportation Chair Judy Clibborn has pre-filed legislation to fix the problem.
—————————————————————-

Great opportunity for young people to see their government in action
What is a "page"?
In feudal times, a boy attending to a knight
A leaf or sheet or paper in a book
A young teen getting a close-up look at government in action, having fun and earning money while spending a week delivering documents and helping out House members in the Washington state Legislature.
The answer, of course, is "all of the above" – but the one most relevant here is (c). With the Legislature in session, it's page season once again, which means a great opportunity for 14-, 15- and 16-year-olds from across the state to have a hands-on experience in government.
If you know a young person who is interested in this opportunity, click here to learn more and to download an application. Don't delay – spots fill up quickly!
---