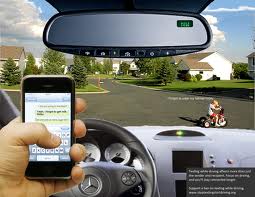 Rep. Jessyn Farrell introduced HB 1371 last week to update the state's distracted driving law. She said:
"It makes no sense that texting while driving is against the law, but checking Facebook or another app isn't, even though those things are also dangerously distracting for drivers. We see the tragic consequences of this on roads and highways in every corner of our state. It's time to update our law to make our roads safer."
Some of the most recent coverage on this issue includes:
This in-depth piece from the Seattle Times, before the 2017 session began.
This report from KOMO news.
This report from Q13 Fox.
This editorial from The Seattle Times.
This post on the Seattle Bike Blog.
---