Protecting our loved ones who cannot protect themselves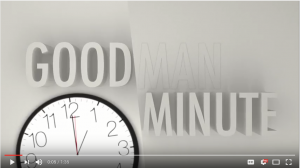 When your family members are unable to care for themselves due to age, disability or illness, you should expect them to be safe with those entrusted with their care. Unfortunately, physical and financial abuse of our vulnerable loved ones has become an epidemic affecting communities across Washington state and throughout the nation.
Vulnerable people in our communities deserve our protection, which is why I introduced HB 1153. The bill will expand the scope of protections for vulnerable people, as well as increase penalties and reduce barriers to prosecution.
Learn more about Washington's vulnerable adults and how my bill will help protect them in this week's GoodMinute.
Distracted driving: Always dangerous, but currently not always illegal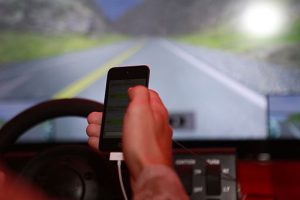 In Washington state, texting while driving is illegal. So is holding a cell phone to your ear while driving. However, because our distracted driving law was poorly crafted, it's still technically legal to check Facebook, trade stocks, look at sports scores or use other smartphone apps while driving behind the wheel.
This flaw in the law has had deadly consequences. Distracted driving deaths in our state have risen sharply – increasing nearly 32 percent from 2013 to 2015.
We need to make Washington's roadways safer by making it illegal to operate a handheld device with more than one finger while driving. That's why I have cosponsored HB 1371, introduced by my colleague, Rep. Jessyn Farrell. The bill, called the Driving Under the Influence of Electronics Act, would increase the current fine for a distracted driving citation and double it for the second infraction. It would also make the citations reportable to courts and insurance companies, potentially affecting a person's insurance rates.
It's time we updated our distracted driving law to reflect how people are actually using electronic devices. The convenience of these devices shouldn't mean sacrificing our safety while traveling on our road.
All best wishes,



Roger Goodman
Representative, 45th District
Washington State Legislature
---