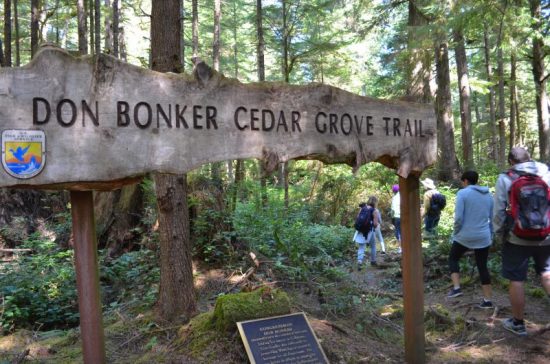 OLYMPIA—Lawmakers from both parties joined together to vote for legislation that would boost tourism throughout the state.
"This is great news, especially for small towns and rural Washington," said Rep. Cindy Ryu (D-Shoreline), co-sponsor of House Bill 1123 and chair of the House Community Development, Housing and Tribal Affairs Committee, which passed the bill on a 7-0 vote on Jan. 26.
"By working together on tourism," Ryu said, "we can attract more visitors and create jobs from Aberdeen to Yakima and beyond.  We can export wonderful experiences and memories while reaping the benefits of increased commerce for our state."
Back in 2012, the tourism industry in Washington state generated $17.6 billion in visitor spending, according to a report by the Washington Tourism Alliance.
That translated to 154,500 jobs.
Yet in the 2009-11 Legislature, during the depths of the Great Recession, lawmakers cut funding for promoting tourism, which left Washington as the only state without a statewide tourism promotion program in the United States.
"This legislation will help bring visitors, and their checkbooks, to wine country in the Yakima Valley, to small towns near the beaches and to the mountains along Highway 101 of the Olympic Peninsula," Ryu said. "We're blessed to live in one of the most beautiful places in the world. It just makes sense to promote our state, especially for rural parts of the state where they have a deficit of jobs and a surplus of natural beauty."
House Bill 1123 had strong bipartisan support, with the legislation sponsored by six Republicans and seven Democrats. It would resurrect the state's tourism alliance and fund it by directing 0.1 percent of the retail sales tax collected on lodging, car rentals and restaurants, while requiring a $2 match from the industry for each $1 state provides.
"This is a smart way to fund tourism," Ryu said, "because it's a virtuous cycle with a great return on investment: the more visitors come to spend money on rental cars, hotels and restaurants, the more funding we have to attract tourists from around the world—and to create more jobs for people, often in small towns where we need it most."
The bill now moves on to the Finance Committee, and if it achieves passage there, the next step is a vote in the full House of Representatives for final passage.
---