Dear neighbors,
We've had another busy week and our first action on the floor of the House. I've also introduced several new bills, including one that helps veterans in rural areas access their federally earned benefits, and we have our first telephone town hall scheduled for this week. Take a look.
---
Funding for our schools
You may have heard the phrase "levy cliff" in the news recently. This phrase refers to the temporary measure lawmakers passed in 2009, which gave school districts a way to make up for funding gaps caused by the recession. This temporary measure is set to expire this year, resulting in massive budget cuts unless we extend the authority for school districts to continue utilizing levies.
It is clear that dependency on local levies is one of the problems we need to solve when we pass a plan to fully fund education, and it is part of the solution Democrats have offered. However, school districts have already started budgeting for next year and need to be able to count on their budgets being whole. I spoke to the Federal Way school district and they assured me they needed this funding guaranteed.
Last week, we voted on a bipartisan bill that would delay the "levy cliff" and extend the authority for school districts to keep teachers in the classroom. Right after the vote, I filmed a short video with my seatmate, Rep. Mike Pellicciotti, about why we are supporting this bill. Take a minute if you can to watch the video below:
---
Rural Veterans
Like most of you, I know veterans who served our country honorably. If you know veterans, you probably also know that many don't receive their earned federal services as often as they should. I think that's a problem and a bill I've sponsored helps tackle one part of that problem.
Veterans in rural areas sometimes aren't always able to access their federally earned veterans benefits. I'm proposing we create a pilot program to try to collaborate with groups who will help veterans access those existing federal services. Similar programs have shown that you can increase access to earned federal services without huge funding burdens that increase the size of the state budget.
This program will work with a community partner to help rural veterans access federal services like veterans' benefits, mental health or substance abuse treatment, family counseling, transportation, or other public services. I hope my House colleagues will approve this bill and I look forward to keeping you up to date on its progress.
---
Telephone Town Hall on Wednesday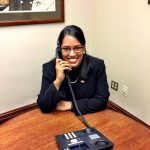 Rep. Pellicciotti and I are hosting our first telephone town hall TOMORROW, this Wednesday, and we'd love if you can join in. You can call-in using the phone number and ID code below starting at 6:00 PM.
Who: State Rep. Mike Pellicciotti and State Rep. Kristine Reeves (30th Legislative District).
What: Telephone town hall meeting.
When: 6:00 – 7:00 PM Wednesday, February 1st.
Where: Via your telephone by calling 877-229-8493 and using ID Code 116309.
---
Contact me
Thank you for allowing me to serve you. Let me know if you have any thoughts or ideas, my door is always open to you.

---