March 8, 2017
HB 1544 was not approved by the full House of Representatives before today's "House of Origin" cutoff. It is unlikely the bill will be considered further for the remainder of the 2017 legislative session.
---
February 14, 2017
HB 1544 was approved by the House Finance Committee. It now goes to the full House of Representatives for further consideration.
---
January 31, 2017
HB 1544 – Higher tax burdens on small farms place additional burdens on families and small businesses. Small farms are often a stepping stone to a larger agricultural operation. However, operating a small farm is becoming more challenging, especially in areas where there is growth and development.
"This is all about evening the playing field for small family farms," said Doglio.
Under this bill, houses on farms of less than 20 acres will be given similar treatment to larger farms. This bill will help the smaller farms continue to provide local food in our developing communities.
You can watch Rep. Doglio's testimony before the House Finance Committee here.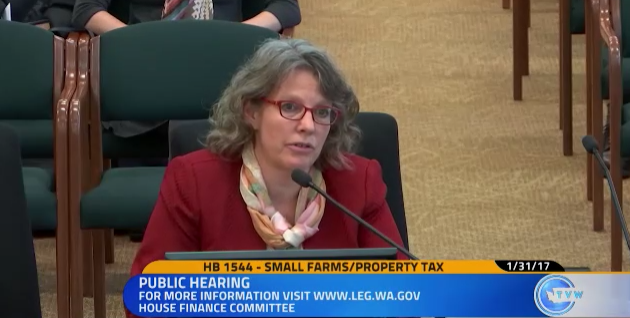 ---