Dear friends and neighbors,
I wanted to share with you my thoughts after hearing testimony about the education funding plans brought forward by the Senate Republicans and House and Senate Democrats. Also, Rep. Morris and I are hosting a telephone town hall this week. You can find all the details below.
Education funding update: A comparison of both proposals
This week, my colleagues and I heard testimony from teachers, parents, principals, school district administrators, and advocate groups on the two proposed education funding plans put forth, one by House and Senate Democrats and the other by Senate Republicans. While the plans have some similarities, each proposed different ways to fully fund education and policy changes that impacts our students.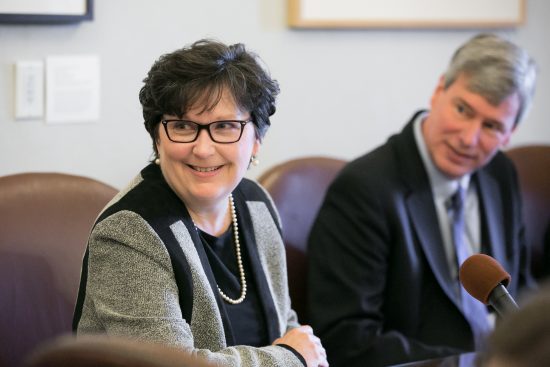 It is very important to House Democrats that we give people the chance to weigh in and provide input before we move forward. I wanted to share with you some differences in our plans so you know what I'm fighting for down in Olympia.
Highlights of the Democratic plan include:
Preserves local control of public schools.
Increases state allocation to schools.
Professional learning to ensure we have a high-quality teacher in every classroom.
Additional investments in class size reduction, Learning Assistance Program, guidance counselors, and more.
Cost of living increases for educators.
Increasing beginning teacher salaries to $45,500 so we can attract and retain great educators.
Lower local levy contributions.
New accountability and transparency measures to help ensure schools remain fully funded.
No sales tax increase: our focus is on not making our already regressive tax system more regressive.
We believe this plan is the right step to take to fully fund education in Washington state. As we evaluated the Republican Senate plan, we found differences that will require bipartisan cooperation and negotiation to find common ground. Their plan includes:
Around 600,000 students will receive LESS money.
At least 50 urban and rural school districts will have to pay MORE in property taxes and receive LESS in school funding.
Even though their plan is a MASSIVE property tax hike, it mostly pays for rural districts to receive property tax decreases—meaning it nets only about $43 million total for the state's students.
They REMOVE the requirement that a teacher have credentials in order to teach and instead says they just need to pass a background check.
Special education will receive a cut and about 2/3 of students who receive Learning Assistance Program funding will be dropped.
An 80% salary cap requirement would essentially give districts only two choices when costs increase: cute teacher pay, or increase class sizes.
Local levies will be cancelled for 2019—so if you have any sports or extracurricular activity funded by local dollars, their budget will be gone for that year.
Local control is rolled back, leaving districts with less control over their budgets and reduced collective bargaining rights for teachers.
Large companies and corporations see a property tax cut, while homeowners in other areas pay substantially more.
Increases in state revenue wouldn't go to education; they would go FIRST to tax cuts for businesses while vital services, like mental health or health care, would be at risk.
Finally, the Senate Republican plan requires school districts to spend money on a costly review process.
From the very start of my work on the Education Funding Task Force, and as chair of the Finance Committee, I have been committed to finding a solution that ensures our kids get the best education possible. I will always be committed to finding that solution by working together with Democrats and Republicans in a bipartisan way. We can get this done, if we work together.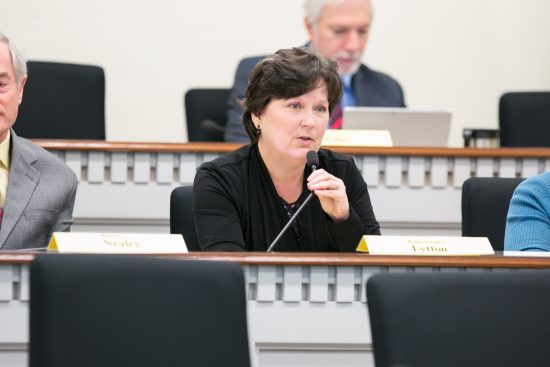 ---
Telephone Town Hall on Blanchard Mountain
On Thursday, February 9, I'll be hosting a telephone town hall with Rep. Jeff Morris to take your questions. One major topic we'll be discussing is Blanchard Mountain. We've asked a representative from the Department of Natural Resources to attend to give us an overview and history and join us for answering questions. We'll also be taking questions on all sorts of topics so please consider joining in via the call-in information below.
When: Thursday, February 9, 6:00 P.M.
How to call in: Call 877-229-8493 and use the PIN number 116359
Or listen live at: https://video.teleforumonline.com/video/streaming.php?client=16359
---


---