As you know, a couple of weeks ago President Trump issued an executive order that restricted refugees and immigrants from certain countries. That day, I went to Sea-Tac International Airport to meet with affected families, and stood alongside Governor Inslee and other elected officials to address the executive order.  Almost immediately, there were massive protests by the public and condemnation from legal scholars. Very quickly federal judges struck down parts of the order. There has been much discussion about what can be done to stop unnecessary acts that target innocent people based on their religion.
In Washington State and especially in the 33rd legislative district, we enjoy world-renowned businesses that employ a workforce that includes immigrants. They contribute to our state's economy, our technology, agricultural, educational, and medical sectors. While we all share in the desire to protect the country from its enemies, well-vetted immigrants and refugees fleeing war-torn and dangerous parts of the world aren't a threat.
I've signed a letter from the House Democratic Caucus that asks President Trump to comply with federal court orders addressing this issue. In the upcoming days and weeks I will be working with my colleagues to find other ways that the state legislature can address this issue and make sure we are standing up for our core American values.
UW law students draft legislation to prevent wrongful convictions
In an effort to reduce the risk of wrongful convictions, I have been working with law students from the University of Washington School of Law's Legislative Advocacy Clinic, who drafted legislation to reform the criminal justice system. Directed by Professor Lara Zarowsky, who also serves as the Policy Director for the Innocence Project Northwest, the clinic offers law students the opportunity to draft legislation, work with legislators, and become advocates for social justice.
Incentivized informants are the leading cause of wrongful convictions in capital cases, and tackling this issue became the clinic's priority for 2017. When an informant receives a benefit from the state, such as leniency or cash, in exchange for testimony, a risk of self-dealing can occur. Such an informant may be incentivized to exaggerate or fabricate testimony with little threat of repercussion. Prompted by Washington cases where such testimony has led to the imprisonment of innocent people, the clinic drafted HB 1390 and a Senate companion bill, SB 5038.
I was proud to sponsor HB 1390, which has received bi-partisan support. The bill aims to reduce the risk that false testimony from incentivized informants will send innocent people to prison. By requiring prosecutors to disclose specific additional information whenever an incentivized informant is used, this bill provides more background on such testimony so that the jury can more accurately evaluate an informant's credibility.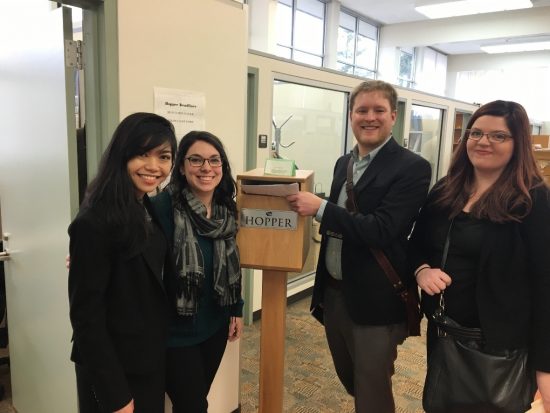 Senate Republican education plan: Better late than never
After weeks of unnecessary delay, Senate Republicans finally unveiled an education funding plan. They pushed the plan through the Senate just four days after introducing it.
In my experience, it takes a while to understand legislation, and rushing through the process is typically a sign that the proposal is flawed. House members and staff are continuing to unwrap the complex layers of the proposal. But after an initial review, there are many elements to the Republican plan that will be deeply concerning to parents, student, teachers, and taxpayers.
Hurts kids from low-income families
Instead of helping kids from low-income families, the Senate Republican plan changes the definition of low-income and reduces learning supports for those students. This would have a devastating impact on the nearly 500,000 kids that currently quality for free or reduced lunch.
Lowers the standards for becoming a teacher
The Senate Republican plan removes teacher certification requirements and would allow anyone who passes a background check to become a teacher. This will result in unqualified teachers in our classrooms and will only make the teacher shortage crisis worse.
Huge property tax Increase
Their revenue plan imposes huge property tax increases on middle class families from the Puget Sound and gives huge tax breaks to rural and Eastern Washington property owners. It raises very little money to solve the overall $3.5 billion problem.
While I'm glad they put something on the table, their proposal is bad for students.
The Democrats' plan does right by our kids. If you're concerned about public school funding, I would encourage you to tune in to the public hearing testimony on both proposals.
---