Legislative News from Rep. June Robinson (D-Everett)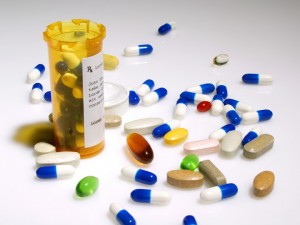 OLYMPIA – A bill to bring more transparency to prescription drug price increases passed the House today on a 52-46 vote. Rep. June Robinson (D-Everett) sponsored this bill after hearing stories of sudden and dramatic price increases for drugs that people rely on to keep them healthy.
"No one should be forced to choose between paying for live-saving drugs or putting food on the table," said Rep. Robinson. "Too many Washingtonians are forced to make this difficult choice every month, especially when the cost of prescriptions increases suddenly."
While the cost of prescription drugs has been increasing for many years, several high profile drug price increases over the last year have, including the increase of the price of EpiPens, has brought focus to this issue.
House Bill 1541 will require drug manufacturers to report on price increases and provide the justification for the increase. Requiring transparency in drug pricing is a first step towards keeping prescriptions affordable for Washington.
"When health care costs go up, you have to adjust your budget. But for far too many people, costs aren't just going up; they're skyrocketing unfairly and putting families in the position of not being able to get the care they need," Robinson said. "This bill will provide the information we need to make sure that our healthcare isn't compromised while drug companies maximize their profits."
---