OLYMPIA – With unanimous support in the House, and bipartisan support from Republican colleagues on clarifying amendments, Rep. Kristine Reeves (D—Federal Way) passed the "Wounded Warrior Shared Leave Act" last week with an undivided vote.
For new state employees, standard practice is to start employment in a six-month probationary period. If the employee is a transitioning service member, that probationary period means they are not eligible for paid leave. For uniformed service members, that means a doctor's appointment or appointment at Veteran's Affairs would require taking unpaid leave.
The "Wounded Warrior Shared Leave Act" (HB 1802) allows service members, veterans, and their spouses to access a shared leave pool immediately upon employment with the state.
"Our uniformed service members and veterans who choose to continue serving the people by working for the state don't need a probationary period that limits their ability to get health care or other federal services they deserve," said Reeves. "This bill ensures that the state of Washington is not only a 'veteran-friendly,' but a 'veteran-ready' employer."
HB 1802 will move to the Senate.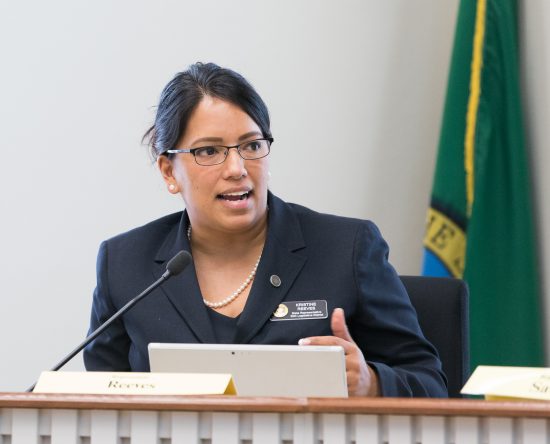 ---