Dear friends and neighbors –
This week was the deadline to pass bills introduced in the House. It was a busy week, and I look forward to updating you more this weekend at a town hall I'm hosting with Rep. Kristine Reeves. As a new legislator, I've also been focused on tax relief legislation following the voter-approved ST3 initiative.
---
Final reminder: Town hall on Saturday!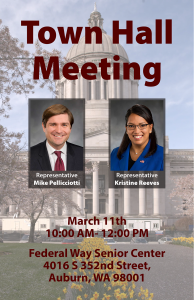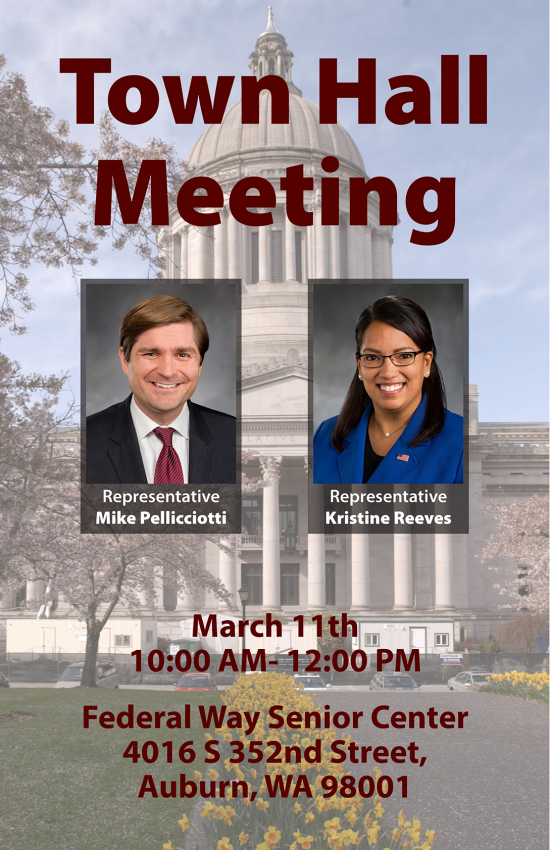 Please plan to join me, along with Rep. Kristine Reeves, for our town hall meeting this Saturday, March 11 from 10:00 a.m. to 12:00 p.m. at the Federal Way Senior Center (4016 S. 352nd St, Auburn)
I want to hear from you and get your perspective on how we can best serve the community. I hope to see you there!
---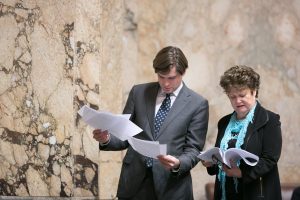 Sound Transit car tab tax relief
I have heard from many of you who have called or emailed my office, wanting to know what can be done to provide tax relief following the voter-approved ST3 initiative. While it's a difficult path—many Republicans and Democrats oppose these ideas for lots of reasons—I'm working hard and coming up with creative solutions with my colleagues on both sides of the aisle that help you and your family.
My legislation, HB 2147, more fairly addresses the way cars are valued. Sound Transit uses an old schedule that values vehicles much higher than it should. There is a newer valuation schedule, but Sound Transit isn't required to use it. This is unacceptable and should have been addressed last year by the legislature. As a new legislator, I introduced a bill this week that would fix that mistake and give taxpayer relief by using a car valuation system that more quickly and fairly accounts for car depreciation. These lower car valuations will reduce the taxes Sound Transit can collect.
I'm also co-sponsoring legislation that:
Reforms transit agencies (HB 2151) to direct them to efficiently coordinate with Sound Transit and show progress as they integrate their service;
Requires transparency so we can hold Sound Transit accountable for finishing projects on time and on budget (HB 2149 and 2150); and
Proposes rebates (HB 2148) to low income taxpayers on their Sound Transit MVET valuation.
---
My bills that passed this week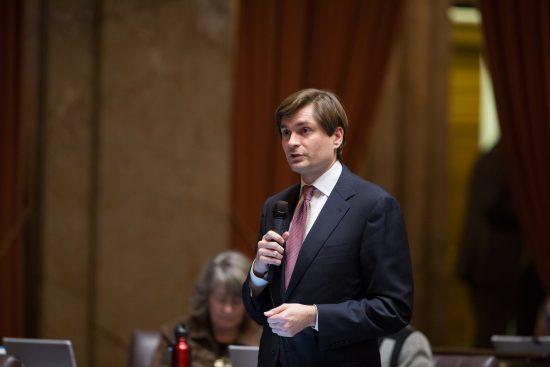 I told you about my legislation that passed last week: combating corporate crime, removing special interest "dark money" from politics, and fighting child trafficking. This week, I passed more bills:
Protecting our utility grid
We need to rely on effective and efficient utilities—whether it's our electricity, heat, or other essential services. When utility workers are attacked while restoring power or other essential services, it disrupts public safety for not just the worker but also the seniors, emergency workers, and others who rely on our utility grid. Hearing stories about workers attacked—including in our district—helped me realize that we need to better hold accountable those who commit felonies against utility workers when they're doing their job. My bill, HB 1859, passed the House 94-4 and—if passed by the Senate and signed by the Governor—will do just that.
Helping families complete their degrees while transitioning in careers
I introduced legislation to expand the vocational training available for those transitioning jobs in our district. My concern was for those workers I heard from in our community who have been laid off in industries that are suffering. It can be difficult to cover housing costs, put food on the table, and just live while also developing new skills. I'm proud to report my bill, HB 1566, passed the House 73-25 and has been sent over to the Senate for their consideration.
---