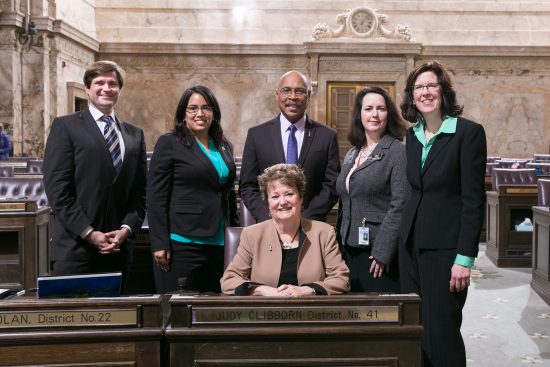 OLYMPIA—After constituents received higher than expected fees for registration and renewal for vehicles, Rep. Christine Kilduff (D—University Place) worked with a group of legislators to formulate a plan. That plan includes five bills from lawmakers representing Snohomish, King, and Pierce counties and aims to provide transit agency reform, possible rebates for low-income constituents, and relief from future fees that some feel over-value vehicles.
Kilduff's legislation (HB 2151) brings reform to transit agencies applying for a State Regional Mobility Grant. The bill directs transit agencies to improve coordination with Sound Transit and other agencies and show measurable progress as they integrate service with Sound Transit. She also co-sponsored the legislation below:
"Government has to work together and when it doesn't, it's the residents who have to pay. Whether it's high costs or inefficient service, the lack of coordination in our transit agencies is a part of this problem," said Kilduff. "We must have greater accountability through reform and strong relief for future car tab fees."
Rep. Judy Clibborn (D—Mercer Island), chair of the House Transportation Committee, is reviewing the committee schedule to include a work session on Sound Transit to discuss these and other issues and ideas to address the public's concerns.
###
---