OLYMPIA – Yesterday, the House adopted House Resolution 4626 honoring Spencer Haywood and his contributions to professional basketball.
Spencer Haywood may be best known for being the catalyst for the NBA's Early Entry rule, which allows basketball players to begin their professional careers after graduating high school. Haywood joined the NBA even though he wasn't eligible to play professional basketball until he had been out of high school for at least four years. In Haywood vs. National Basketball Association, Haywood argued that the four year rule infringed on his right to make a living. The case went all the way to the United States Supreme Court before the NBA agreed to settle.
In addition to changing the face of basketball, Haywood had an incredible basketball career, earning an Olympic gold medal in 1968, leading the Seattle SuperSonics to their first ever playoff appearance, making Four NBA All Star Teams, and winning an NBA Title toward the end of his career.
"When I was young, I knew the name Spencer Haywood because of his accomplishments on the basketball court," said Rep. Eric Pettigrew (D-Seattle). "As I grew older I learned that Haywood's accomplishments in the court of law were equally great."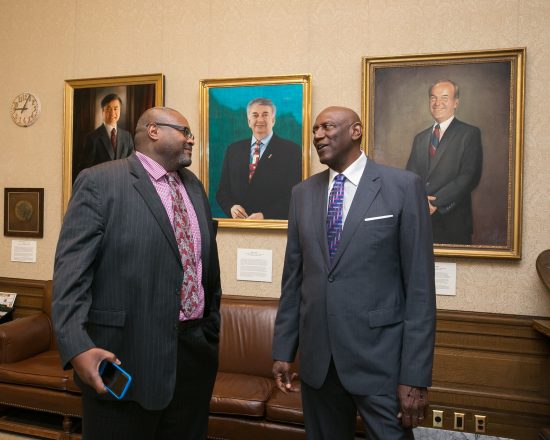 ---