Education Funding and Budget Negotiations
Earlier this year, I shared that legislators needed to work together to fully fund education. A few months have gone by and that solution hasn't been fully realized, yet.
Both the House and Senate have proposals on the table. Both chambers have passed versions of the budget that fund their education plans. However, the final compromise hasn't been agreed to yet and now the candid, straightforward conversations need to begin or else we won't be able to finish this work on time.
Despite the $5 billion in public school funding increases over the last few years, we aren't done fully funding public education. Both Democrats and Republicans agree: more revenue is needed. They just haven't agreed on where that revenue should come from.
Senate Republicans are proposing a property tax hike that affects homeowners across the state. House Democrats are proposing a variety of progressive measures that mostly impact wealthy King County residents and the highest grossing businesses in the state.
Finding a way to lower the local levies in places like University Place, which is paying more than its fair share, is a laudable goal and I appreciate that part of the Senate approach. But, they take away too much local control from school districts. As a former school board president, that worries me.
On the other side, the House proposal doesn't really address the levy cap as much as we need it to. However, it does help clean up our tax code, which is the most regressive in the nation, by closing tax loopholes.
On the House side, our proposal puts more money into schools and classrooms, invests heavily in early learning, and freezes college tuition while increasing financial aid. It does not rely on budget cuts or tax increases that disproportionately hurt working and middle class families.
That's the approach that I think puts families first.  And it protects taxpayers while still fully funding education and allowing communities to thrive and grow.
We can't keep waiting for a solution. House and Senate leadership need to meet and hammer out a compromise that fully funds education without balancing it on the backs of middle class families.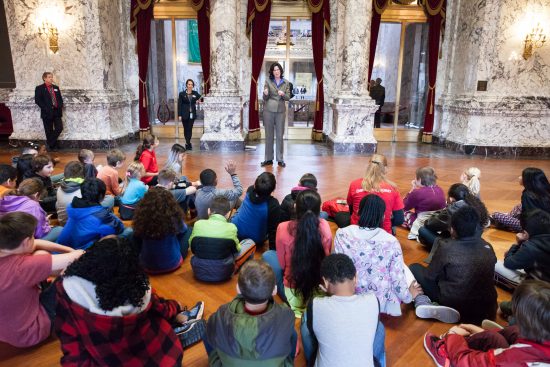 Sound Transit 3 Car Tab Update
I voted against the transportation revenue bill authorizing the ST3 vote because I was concerned about its impact on taxpayers. Now, taxpayers are suffering and lawmakers are scrambling to respond. Sound Transit isn't blameless in this, but they were authorized by the Legislature through that revenue bill. That bill also included a record-setting gas tax hike.
It's with some irony, then, that I see legislators blaming Sound Transit who also happened to vote yes on the bill to allow car tab taxes to go up to begin with, along with the gas tax.
Lawmakers must accept responsibility for their actions, admit mistakes, and then work to right the wrongs. I have proposed measures that will improve the efficiency of our county transit agencies, return some money to people who can least afford these increases, and require a fair assessment of the value of your car so next year's taxes aren't quite so high.
I'm working with colleagues to provide movement on these proposals and am asking lawmakers from both sides of the aisle to join me in providing you real results.
Another 28 Seconds for the 28th District: The Budgets
---
---