New video: House Democratic Education Funding Proposal
As a working mom, I came to Olympia to fully fund education. Two weeks ago, House Democrats proposed a budget that meets the needs of Washington's 1.1 million schoolchildren. I am proud to support the House proposal which puts families first, without cutting essential social safety-net services and without burdening working and middle class families.
Please watch the short video below and learn more about the House budget and what we're fighting for in Olympia.
---
STEM Education Funded in House Capital Budget
As a member of the House Capital Budget committee, I spend a lot of my time learning more about the projects needing infrastructure funding across the state.  One area we focus on is school construction. Earlier this year, I visited Saghalie Middle School where I learned about the Science, Technology, Engineering & Math (STEM) regional education efforts there under the TAF Academy program. Federal Way Public Schools are expanding educational opportunities for students, helping lead the way on educating our future workforce, so that every child has a fair shot at a family-wage job that contributes to the economy of today and tomorrow.
Last week, the House Capital Budget was released and included is $2.7M for Federal Way to expand STEM education and build out a regional program. I am hopeful that this funding is maintained in our final compromise budget with the Senate and am working with my colleagues and our 30th district Senator, Mark Miloscia, to ensure a path forward for this important investment for our kids.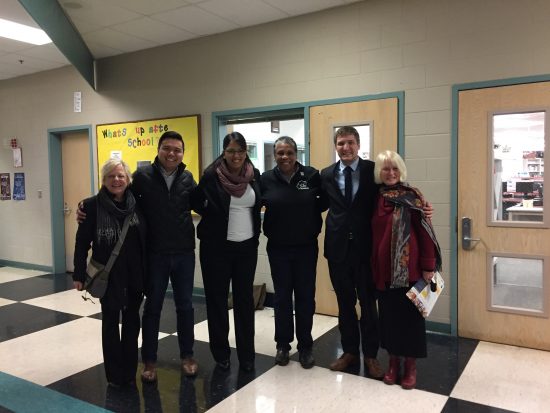 ---
Priority Legislation Update
Crucial deadlines have come and gone in the Washington Legislature. I've been working hard with my colleagues in the House, across the aisle and in the Senate chamber to fight for working families, veterans and an economy that works for working families.
Several bills I am working on have moved forward and I wanted to update you on their status.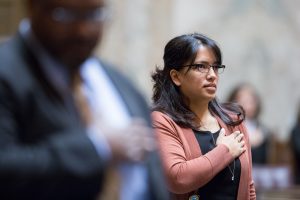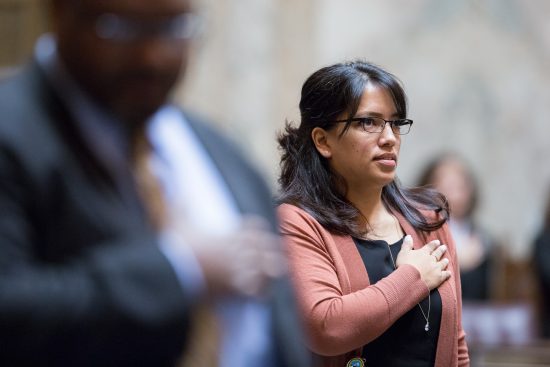 My first bill to increase the health of credit unions will be moving to the Governor's desk in the form of the Senate companion.
Veterans, servicemembers, and their families are a big priority for my work in Olympia. That's why I am so happy to report that my bill to protect the dignity of Gold Star families passed both the House and Senate and is on the way to the Governor!
HB 1802, which creates the "Wounded Warrior Shared Leave" program for servicemembers, veterans, and their family members, is still alive and waiting final vote in the Senate. Thanks to the support of Senator Mark Miloscia, I am hopeful that this bill will come to the Senate floor for a vote.
Unfortunately, my other two military servicemember and veteran bills have not moved forward and are considered "dead" in the Senate. Those bills, despite broad bipartisan support in the House, did not move forward out of Senate committees.
HB 1571 would establish a pilot program to help connect rural veterans to their federal earned services. The other bill, HB 2009, would provide financial assistance for the purchase of college textbooks for Gold Star military family members.
I'm hopeful these bills will have another shot next year and will keep fighting to move these forward in the future.
---
Contact me
It's my honor to serve you. Please reach out at any time with questions or concerns.

---