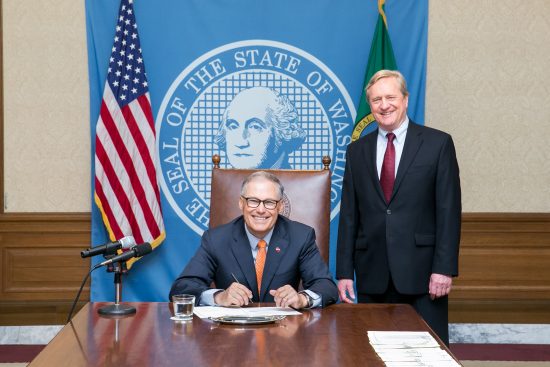 OLYMPIA—Hospitals in remote parts of Washington state will get help from a new law written by Rep. Steve Tharinger (D-Sequim).
"In rural Washington, hospitals are the foundation that health care is built upon," Rep. Tharinger said. "This legislation will maintain payments for Critical Access Hospital essential services, such as emergency  and primary care, while they innovate and transition to quality and value rather than strictly volume."
House Bill 1520 allows rural hospitals participating in a pilot program to explore new, innovative approaches to health care services. It also gives those hospitals the security they need to return to their current status as critical access hospitals if the pilot program doesn't work for their community.
"This is a vital issue in timber and farm country," Rep. Tharinger said. "In cities and suburbs, you have a number of different hospitals to choose from. In the rest of the state, there is often a single hospital that an entire region relies upon. This legislation is about helping those rural hospitals stay strong so families who rely on them can stay healthy."
The bill passed the House and Senate, and Gov. Jay Inslee recently signed House Bill 1520 into law.
---