OLYMPIA – On Tuesday, May 16, 2017, Governor Inslee signed House Bill 1234, which will allow women to receive 12 months of birth control at one time, giving women greater and more consistent access to birth control. The bill, sponsored by Rep. June Robinson, passed out of the legislature with broad bipartisan support.
Birth control is most effective when taken regularly and studies show that when women need to visit a pharmacy every month or every three months, they are more likely to miss doses.
"Access to birth control shouldn't depend on how close you live to a pharmacy or what hours you are off of work," said Robinson. "But, for many women, going to the pharmacy every month is time-consuming and costly, leading to missed doses, which can result in an unintended pregnancy. Allowing a full year's worth of birth control to be dispensed at one time will remove a barrier to accessing birth control and increase the ability of women to take care of their health."
Currently, women who have Medicaid insurance can already access 12 months of birth control at once, this bill would ensure that women who have private insurance are also able to access a year's worth of birth control.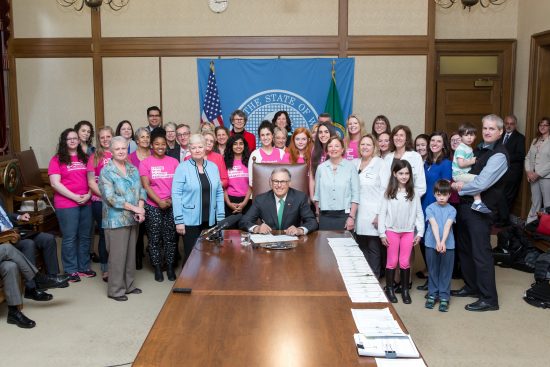 ---