Small Business Incubator Opens in Auburn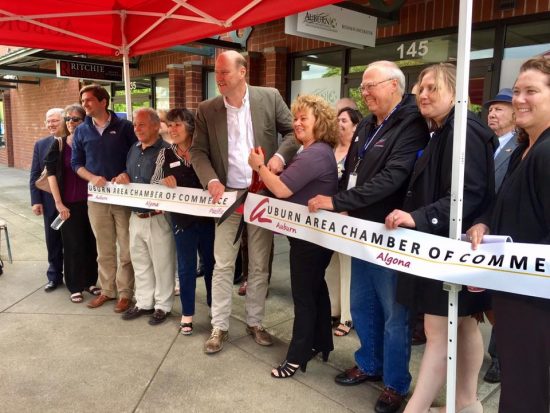 Auburn has a new small business incubator, where entrepreneurs and new small businesses can rent affordable office space to help develop their ideas and connect with others to help network and grow. I was proud to join Auburn Mayor Nancy Backus, Commissioner Stephanie Bowman, Commissioner Tom Albro, the Washington State Department of Commerce, Auburn City Council, and Auburn Chamber of Commerce at the opening of this important economic development project that they led for South King and North Pierce Counties.
Combating Domestic Violence
As a former domestic violence prosecutor in our community, I know that domestic abusers can be extremely dangerous and sometimes commit other crimes, with repeat domestic violence offenders continuing to hurt their victims, children, and communities.
For this reason, I co-sponsored House Bill 1163 that will help end the cycle of abuse and hold domestic abusers accountable by increasing the penalties for repeat offenses, implementing stricter supervision of domestic violence offenders, educating community members on the signs of domestic violence, and improving treatment programs and risk assessments for domestic violence offenders. This bill was led by prime sponsor Rep. Roger Goodman, who chairs the House Public Safety Committee of which I am Vice Chair. I'm pleased that the Governor signed this bill into law this month, and to have so many former colleagues from the King County Prosecutor's Office join me at the bill signing.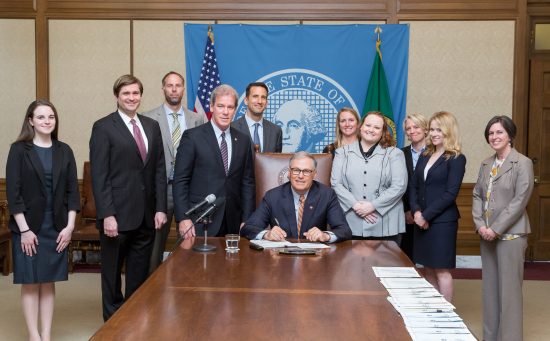 Putting patients ahead of health care profits
Nurses are on the front line of providing quality healthcare to those in need. They are often expected to do more and more, even if it means interfering with their meal and rest breaks. As someone who led state efforts to combat elder and vulnerable person neglect, I know we need to protect patients from mistakes or lower standards of care.
For this reason, I co-sponsored House Bill 1714 that helps nurse staffing committees determine ways to enable nurses to have meal and rest breaks and address complaints when those strategies aren't pursued. I'm pleased that the Governor signed this bill into law this month. I'll continue to push for stronger laws to ensure nurses are able to provide the best quality care for patients.
Meeting with Milton Fourth Graders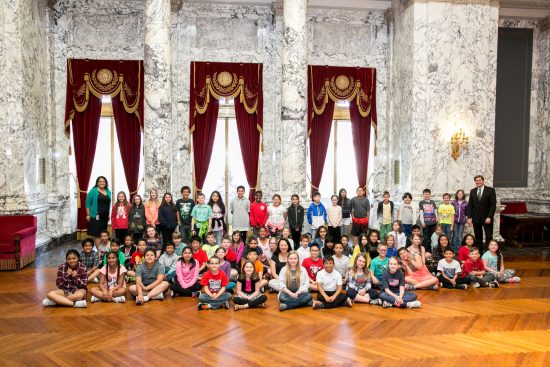 I welcomed students from Milton's Endeavour Intermediate School on their visit to Olympia last month. Meeting with students who visit our state capitol is one of the best parts of the job. I'm grateful to have the opportunity to keep advocating for full education funding for our schools to ensure these young learners have the best education possible.
---