State budget negotiations are down to the wire
A THIRD special session is underway in Olympia. Why is it taking so long to reach a budget agreement?
Democrats have a majority in the state House, while Republicans have a majority in the state Senate.
Both chambers must negotiate, agree on, and pass a budget before it can be signed by the governor.
If a budget agreement isn't in place by June 30th, there will be a state government shutdown. That's because by law, the state can't spend money without a budget in place.
I'm hopeful we'll avoid going over this fiscal cliff, but I want to be candid about what a shutdown would mean. In my video linked above, I talk about some of the severe consequences for public services, public safety, and our economy. Here are just a few examples:
More than 50,000 of the state's older residents will no longer receive meal services.
12,000 individuals with disabilities will lose vocational rehabilitation services.
About 31,000 low-income, working families with over 52,000 children will lose child care payment assistance during a high-demand time for care, especially for families working in seasonal agricultural jobs.
2,000 veterans and family members will be without PTSD counseling.
All state parks would close July 1, including our own Riverside State Park. That means every reservation at a campground, cabin, yurt, or picnic shelter would be cancelled – right before the 4th of July holiday weekend.
I'm hopeful we'll avoid a shutdown, and I'm glad both chambers and both sides of the aisle are negotiating. Both sides will have to compromise in order to reach an agreement. But we don't have to compromise our state's values, and our House budget negotiation team is standing strong for the 1.1 million kids in our K-12 public schools and the most vulnerable in our communities.
If you have concerns or questions about a shutdown or other legislative issue, please don't hesitate to contact me. We're all in this together.
Best regards,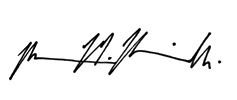 ---