Education Funding and the Budget
When you sent me to Olympia, I've knew that my mission was to focus on several areas important to our district:
Fully funding education,
Taking care of those who have served our country, and
Working to ensure that the economy in South King County works for everyone.
You, our neighbors and the elected leaders in our communities made it clear that fully funding education should be a priority, but should not come at the expense of our social safety net; nor was balancing the budget on the backs of working families an option.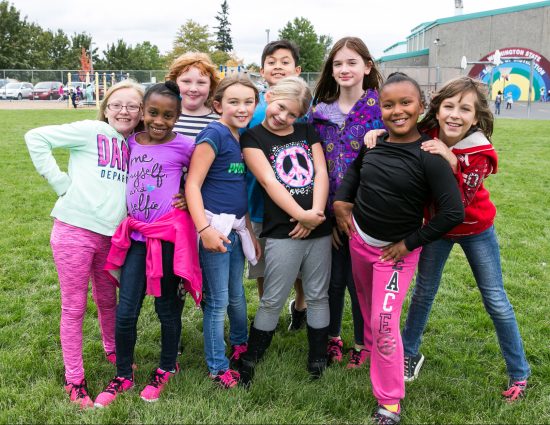 That's why I voted YES on the Legislature's budget that:
Invests $7.3 billion more in our schools,
Protects foster kids under the state's care and establishes a new department to ensure their safety,
Helps seniors and builds on long-term care services,
Supports our veterans and military service members, and
Works to address our housing and mental health needs.
I voted NO on the bill that squarely puts the burden of new revenue for our state budget on working families by raising property taxes.
---
Serving Those Who Served
Serving our veterans is important to me. As the daughter, granddaughter and proud twin sister of veterans, I know what their sacrifice looks like and why it is important our communities support them when they come home. This year, I made sure the state fought to support our veterans, military service members and their families. I was proud to work in a bipartisan way to get the job done, because taking care of veterans shouldn't be a political battle. Some of the areas we were able to expand on include peer-to-peer mental health support, shared leave for military service members, veterans, and their spouses, funding the Walla Walla Veterans Home, and keeping Washington state's Department of Veteran Affairs strong.
---
Fighting for Federal Way
Aside from the state operating budget (which funds the government), I worked hard to help meet our education funding obligation with school construction dollars that would help lower class sizes and I fought to secure several important projects in the capital (construction) budget. House Democrats and Republicans agreed on a comprehensive capital budget. We sent that bill to the Senate, but we are still waiting on them to act. Some of the projects I fought for in Federal Way include:
STEM lab classrooms for Saghalie Middle School, to build the future workforce our region needs,
Economic Development support for the Chamber of Commerce, to help continue small business support efforts,
Improvements to the Federal Way Senior Center kitchen, to ensure our seniors are getting the important meals they need, and
An expansion project at the Auburn YMCA that gives our kids a safe place to spend community time.
If you agree that these efforts matter to our community, please call the Legislative Hotline at 1-800-562-6000 and let your senator know this bill needs to pass.
---
Stay connected
During the legislative session, I hosted a bi-monthly call with various elected leaders in the district to keep them informed on the issues the Legislature was addressing and collaborate on issues that matter to you and our community. Even though the legislative session is near over, we will continue to hold these calls to make sure we are well informed going into the 2018 Legislative Session.
Starting on August 4, 2017, I'll be hosting coffee hour every other Friday from 7am-9am at Poverty Bay Café (1108 S 322nd Pl, Federal Way, WA 98003). This is an opportunity for me to hear directly from you, so stop by, have a coffee, and let me know what's on your mind.
Finally, I am opening a district office in Federal Way with seatmate Rep. Mike Pellicciotti. We'll host an open house on August 1 from 5:30-7:30 at 33919 9th Ave South. Our regular office hours will be 8:00am – 4:00pm, Monday through Friday. If you can't make the open house or one of my coffee hours, call us at 253-252-2995 and schedule time to come in and chat!
Thank you,
---