Bipartisan budget embodies state's core values
The past year, my life in Olympia has centered on solving the school funding problem that has held our state back from delivering the top-quality education our 1.1 million schoolchildren deserve. Between my work on the Education Funding Task Force, my role as chair of the Finance Committee, and working as a budget negotiator, it has been a year full of challenges and difficult decisions.
I'm proud to say that the budget passed by the Legislature holds true to the core values of Washingtonians all across the state. Instead of cutting the budget, as some proposed, we invested in K-12 education, mental health, public health, early childhood education and childcare, foster care and social workers, environmental protections, and the state workforce that delivers these services, and more.
Our education funding is of particular interest to many of you. It includes $7.3 billion in new funding for teacher compensation, professional development, paraeducators, class size reductions, learning assistance, special education, bilingual instruction, and low performing schools.
I am proud to have voted for a budget that fully funds education and keeps the government open and responsive to your needs. It wasn't an easy process and it took far longer than I wanted, but the end result is a budget that works for all Washingtonians.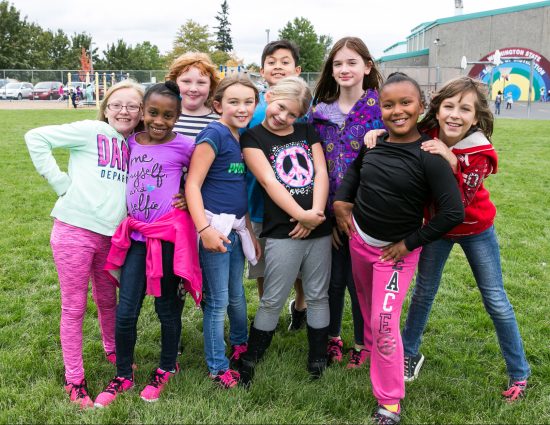 This budget wasn't funded how I had hoped. While this budget embodies strong Democratic core values,  the progressive revenue tax options were a non-starter in negotiations with the Senate. That meant we had to find common ground on what to fund and how to fund it. In the end, we had to compromise in this divided government. Democrats got the budget we wanted, and Republicans got the property tax increases they wanted.
Some of the work I fought for in revenue, including Marketplace Fairness on remote internet sales for out-of-state retailers and closing the tax exemption on oil refineries, was included in the final revenue package. Despite the disappointment in the revenue plan, I will continue the fight for a progressive fix to our upside tax code.
---
Update on Blanchard Mountain
Many of you are hoping for a resolution to Blanchard Mountain and I wish I had better news to share. The House did pass a capital budget plan that included $10.1 million to keep Blanchard. However, the Senate won't approve our bipartisan capital budget deal. Without Senate approval, there will be no new funding to keep parts of Blanchard safe from logging.
I hoped we would find a compromise that helps us get this necessary funding and pass the capital budget forward to the governor. Unfortunately, the last day of session ended without any action from the Senate.
---
Thank you,

---