Friends and neighbors –
The 2017 legislative session has concluded. I look forward to working with you over the next several months to discuss ways to best serve you in next year's legislative session. I've already introduced new legislation to lower property taxes. More on that below, including updates on our local Capital Budget and this month's bill-signing for Paid Family Medical Leave for working families.
My new legislation to reduce property taxes
I've consistently said we need to decrease those tax burdens that disproportionately fall on working families and retired individuals. For that reason, I voted against the Senate-proposed 2018 property tax increase. I've also taken more leadership on this issue. On Friday, I introduced House Bill 2250, which would take the money saved from the corporate tax breaks that I successfully fought against and rededicate these saved dollars directly for property tax relief. I will keep you updated as I continue to push to reduce the property tax burden on those in our district.
Local projects delayed due to Senate inaction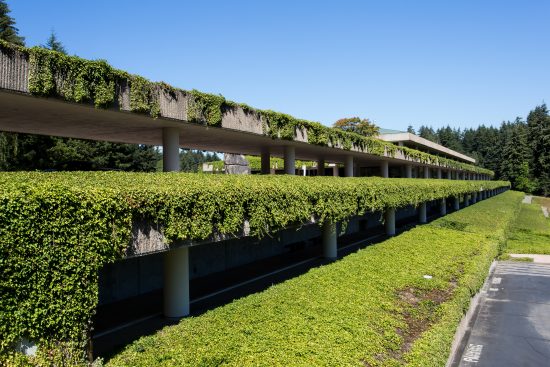 I worked with Rep. Reeves and Sen. Miloscia to make sure that our community needs are well-represented in the final negotiated Capital Budget. It was a team effort. The bipartisan Capital Budget has passed the House, nearly unanimously, 92-1. Unfortunately, so far, the Senate has blocked this bipartisan Capital Budget. These local initiatives include:
Weyerhaeuser Campus Land Preservation Initiative at North Lake
Public Safety "Safe City" Camera Replacement and Expansion
Federal Way Senior Center Upgrades
FUSION Transitional Housing Program & Décor Boutique
STEM School Programs for Federal Way Public Schools
Economic Development Plan for Federal Way Chamber of Commerce
Highline College Health and Life Sciences Improvements
These important projects are key to improving public safety and the quality of life for those in our community. We have worked hard to have our local needs included in this Capital Budget. There is funding dedicated for these projects. But because the Senate has refused to vote on the final list of projects, due to an unrelated policy disagreement, our projects can't get started. I hope this Senate blockage stops soon, as this Senate inaction jeopardizes our local initiatives as time passes.
Supporting working families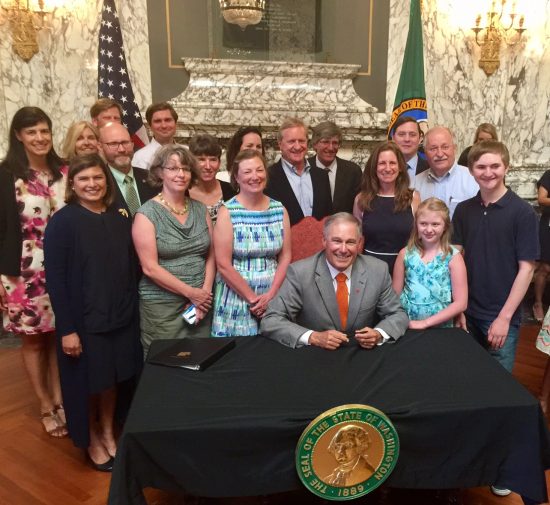 I attended the bill-signing this month for the Paid Family Medical Leave Bill, a bipartisan bill I supported. Business and labor came together to create this significant legislation that ensures that working families don't have to choose between caring for sick family or earning their pay check. For more information on this bipartisan landmark legislation, click here.
Ending Session and opening our Federal Way District Office!
With session now concluded, we have opened our local office and are looking forward to serving you in the district. You are welcome to join us on August 1st from 5:30 – 7:30pm as we have a formal opening of our office at 33919 9th Avenue South, Suite 204, Federal Way, WA 98003. Please RSVP by replying to this email or calling (253) 517-5181.
---