Video update on the education funding plan
Last month the Legislature passed a new education funding plan that makes tremendous strides in meeting the state's obligation to fully fund basic education. I filmed a short video on my vote to approve this plan, including the overall decrease in property taxes our district will see in the next four years.
---
Lack of capital budget hurts local projects
As I have previously shared, while we made great strides in funding public education this session, it's disappointing that the Senate failed to pass a construction (or capital) budget that would fund local projects. For the last few weeks, House leaders have negotiated with Senate leaders to find a bipartisan agreement. While all sides agree these projects are important and benefit the state, the Republican-led Senate refused to put the House capital budget bill up for vote.
Tens of thousands of jobs rely on a capital budget. In our district, projects that can't move forward include $2 million for JBLM's North Clear Zone and $1 million for a new Traumatic Brain Injury center on base. Other projects include:
$15 million for Western State improvements, maintenance, and repairs
$6.7 million for repairs and maintenance at Pierce College Fort Steilacoom
Nearly $4 million for the Military Department
Funding to complete the Ponders Water Treatment plant for the Lakewood Water District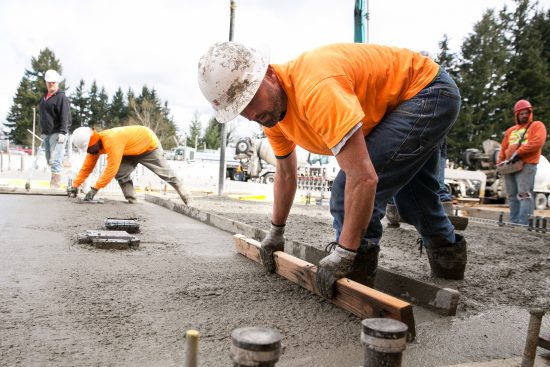 These projects are incredibly important to our district and we can't give up. Since session ended last week, we will likely have to wait for a capital budget until next year. I am hopeful we can find a resolution next year, and in the meantime will continue to advocate for these projects and more in the future.
---
No school construction could impact pending court case
Despite the Legislature's new education funding plan, the court may rule the state still isn't doing enough for education—due to the lack of capital budget. Even though the capital budget doesn't fund teacher compensation, classroom supplies, or other costs associated with running schools, it does provide funding for building new schools. Because there is no capital budget this year, new schools to reduce classroom sizes (as required by the court) can't be built. That means the state supreme court may rule that our plan isn't complete (despite increasing overall spending), keeping the state in contempt and requiring potentially another special session this year.
---
Upcoming "Coffee with Christine" events
Earlier this year, I held several events in local coffee shops to meet and discuss legislative issues with local residents. I heard from many of you during these gatherings and will be hosting two coffee events now that legislative session has ended. This Sunday, July 30 from 3:00 p.m. – 4:30 p.m. I will be at Cutter's Point at 2700 Bridgeport Way, University Place. Then, next week, I will be at the Starbucks at 10009 Bridgeport Way in Lakewood from 7:00 p.m. – 8:30 p.m. on Wednesday, August 2.
If you're in the area on either day, please stop in and say hello. And if you can't make a summer coffee event, please be on the lookout for details about my upcoming September Town Hall meeting.
---
Thanks,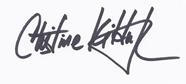 Christine
---