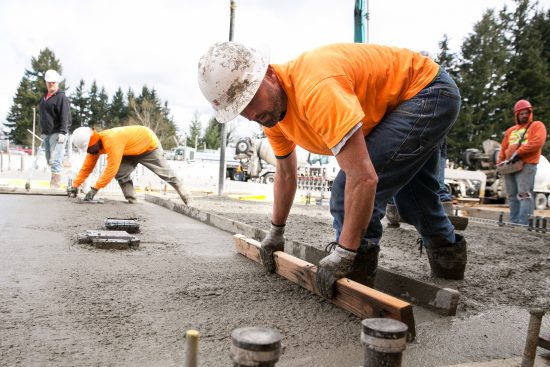 Should Washington allocate $1 billion for new public school construction and $800 million for colleges and universities, or should we put all those construction projects on hold?
That seems like a silly question.  Washington state is growing fast, and we need to build new classrooms and lecture halls to handle all the students in public schools and colleges.
I proudly voted for our Capital Budget which would have appropriated the dollars to build these much needed schools and to put workers with hard hats to work in nearly every county in the state.
This budget is the feel-good budget, with something for every corner of Washington, and it is not and never has been a partisan issue.  It passed the House of Representatives 92-1! And it has been agreed to by Senate Republicans and Democrats.  It is ready to go.
Yet for the first time in state history the legislature failed to adopt a Capital Budget. Tens of thousands of construction workers should be on the job, pouring concrete and hammering two-by-fours. Instead, we're missing the summer construction season.
So what happened?  Even though the Senate Republicans agreed to the budget, they have refused to vote for it until an unrelated bill dealing with water allocation rights is passed. This issue was created by a Supreme Court ruling last year adversely affecting rural property owner's ability to drill a well on their property to supply their homes with drinking water.
As you might imagine, this is a very complicated issue involving tribal fishing rights, property rights, and environmental concerns.  I helped lead the effort in the House to reach a solution with the Senate. We met for countless hours—I had more than 70 meetings during session on this problem—and I have come to truly believe that venerable homily, "Whiskey is for drinking and water is for fighting."
Every lawmaker involved in this effort worked tirelessly and in good faith, but at the end of the last day we acknowledged we were at an impasse. With the Capital Budget hanging in the balance, I introduced a compromise bill that would allow rural property owners to build their homes for the next two years while the legislature continued to work on a permanent fix. It seemed like a fair thing to do on behalf of the countless number of property owners who dreams and savings have gone up in smoke because of the court ruling.
Nevertheless, the Senate Republicans still would not agree, and here we are, in a place we should never have to be.
The governor can call a special session tomorrow and we could pass the capital budget before lunch. And on that same day, we can pass a two-year pause on the water issue—or new legislation if we come to a bipartisan agreement before then.
That one-day session would be a win for everyone. Nobody would be hurt. Everyone would be helped.
Rest assured, I have not given up and neither have my colleagues in the Senate. We will keep at it until it is solved.
But right now, we're all harmed by the lack of a Capital Budget. And none of us should accept that as the new way of doing business in Olympia.
---