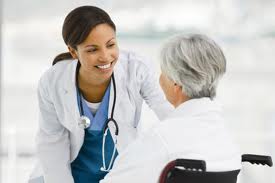 Spokane producing more physicians to meet need in underserved areas
SPOKANE – The inaugural class of Washington State University's Elson S. Floyd College of Medicine will be officially welcomed into the medical profession today with a White Coat Ceremony at the Martin Woldson Theater in Spokane. The 60 students had their first day of school on Wednesday.
Attending the ceremony is state Rep. Marcus Riccelli, D-Spokane, who sponsored the 2015 legislation creating the new WSU medical school. Riccelli pushed hard, securing 64 of his House colleagues as co-sponsors and strong bipartisan support, to get the bill all the way to the Governor's desk for signature.
"This is about addressing the shortage of physicians in our rural communities and underserved areas like Spokane," Riccelli said. "It's exciting to see this inaugural class receiving this symbolic honor today, and know in just four years we'll see them receiving their medical degrees from this school. I could not be more thrilled that all the students are from Washington state!"
The 2017-19 state budget secured $10 million for WSU's medical expansion, supporting this year's class of 60 students, and another incoming class of 60 students next year. The inaugural class is made up entirely of Washington state residents.
The new medical school is also a big economic driver for Spokane. Over $159 million in state dollars has been invested in the Riverpoint campus over the past several decades, creating a robust medical training and research infrastructure and producing economic vitality in the Spokane region where already 1 in 5 jobs are in the health care sector.
Today is also another opportunity to celebrate the life of the new medical school's namesake, the late Dr. Elson S. Floyd. Dr. Floyd worked tirelessly to create a path for a new generation of doctors to engage in cutting-edge community-based training to ensure Washington patients get the care they deserve. His legacy is reflected in the enthusiasm and excitement of the students and the community today.
The ceremony can be viewed live online starting at 3:00 p.m. today at the following link: https://www.youtube.com/watch?v=1TznzlRwPEM
---