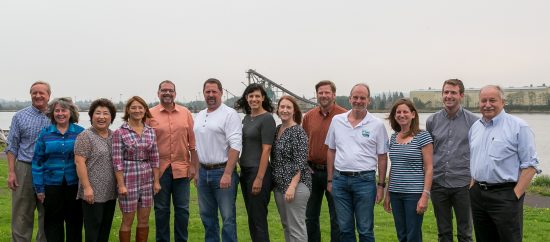 ABERDEEN—More than a dozen state representatives, including Speaker of the House Frank Chopp, came to the Rotary Log Pavilion for the first stop on a listening tour in timber and farm country.
"It was great to see so many local leaders in the same room with lawmakers from around the state," said Rep. Mike Chapman, whose 24th District includes the north and eastern section of Grays Harbor. He helped organize the event on Sept. 6 and served as host in between speakers. "We had a great discussion about jobs, education, health care and ideas on making this an even better place to work and raise a family."
Speakers included Dru Garson from Greater Grays Harbor, Aberdeen Mayor Erik Larson, Lisa Perry of Sierra Pacific, Hoquiam City Administrator Brian Shay, Grays Harbor College President Jim Minkler, Hoquiam School Superintendent Mike Villerreal, Michael Corman from Westport Seafood, Larry Kahl from Grays Harbor Community Hospital, Lisa Perry of Sierra Pacific and Alissa Shay from the Port of Grays Harbor, which helped host the event and a tour of the port's operations.
Rep. Brian Blake (D-19th District) said he was happy to hear Perry and Corman talk about the opportunities that still exist in the timber and seafood industries along with new ideas for creating jobs such as cross-laminated timber, the port and outdoor tourism.
"People love living here because of the beautiful woods, clean waters and ocean," said Blake, who was a logger before starting his journey in public service. "There's no better place if you like to fish, hunt or hike. We don't have to give any of that up to create jobs—we can build on those strengths, and make sure our kids and grandkids can enjoy the same opportunities that we had."
Corman noted that Westport's seafood industries contribute $500 million and 2,000 jobs to the local economy, while Perry said contrary to conventional wisdom, timber isn't dead—her company is actually growing and she's confident there will always be jobs in the woods.
Rep. Steve Tharinger (D-24th District) said Grays Harbor's own Lynn Kessler, former House Majority Leader, came up with the One Washington theme that still guides House lawmakers today.
"Right now, the Harbor and other parts of rural Washington have the opposite problem of the Seattle area," Tharinger said. "There, traffic on I-5 is getting worse and housing prices are sky-high because the economy is white-hot, maybe too hot. People like living here because we don't have traffic jams and housing is still affordable, but our economy needs a boost. That's what One Washington is about—making sure everybody, from Aberdeen to Walla Walla, shares in the prosperity and opportunity of our state."
Tharinger is chair of the Capital Budget Committee, which writes the state's construction budget. Multiple speakers, including Tharinger and Aberdeen Mayor Erik Larson, mentioned the importance of that budget to rural Washington to build schools, colleges and other vital infrastructure necessary to improve the economy and quality of life. The state's $4.2 billion capital budget, now in legislative limbo, would invest a record $1 billion to build new schools and $800 million in construction projects at public colleges and universities.
Other speakers noted the importance of health care, mental health and childcare, three basics that every community needs to function, with Grays Harbor and other rural areas are struggling with a shortage of doctors, mental health care and childcare slots.
After two hours of presentations and a lunch session with questions and answers, lawmakers and local leaders went on a tour of the Port of Grays Harbor, which has expanded operations year after year and is now a major generator of local jobs.
The port also operates the Satsop Development Park, where more businesses are located at the unfinished nuclear power site. Instead of spending millions to tear the site down, the land and structures were handed over, with the port now operating the site.
Speaker Frank Chopp (D-43rd District) said he appreciated all the local leaders and elected officials taking the time to talk to lawmakers, and noted that this was only the first stop in an effort to boost development in timber and farm country.
"This is about opportunity for all," Chopp said. "I grew up in Bremerton. I know how important a stable and growing local economy is. People want their communities to thrive so their kids can get a good job–maybe take over the family business–and raise a family with the grandparents nearby. That's a big piece of the American Dream and we're going to fight for it."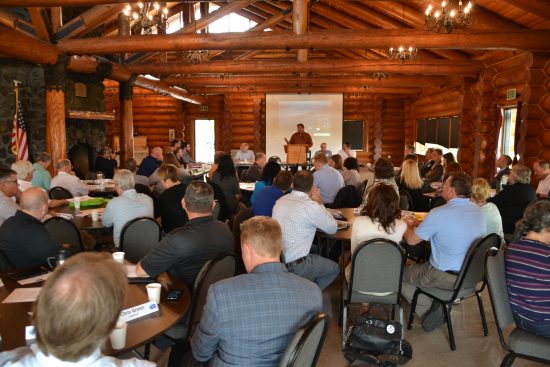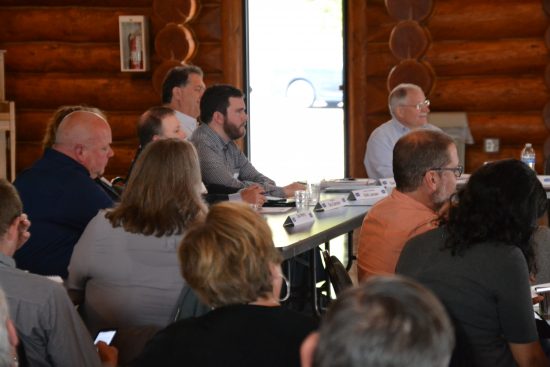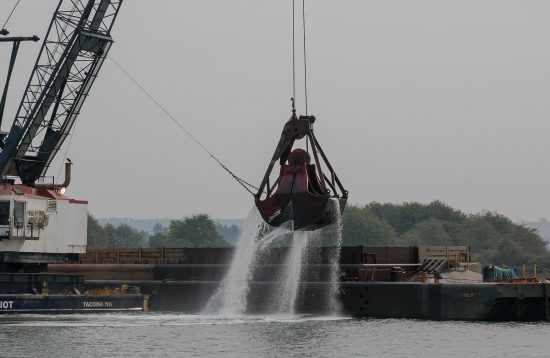 ---