OLYMPIA – State Rep. Beth Doglio (D-Olympia) has received the 2017 Outstanding Legislator Award from the Washington Association of Sewer & Water Districts for her dedication to improving the Public Works Trust Fund (PWTF) program.
The Public Works Trust Fund is a revolving loan program dedicated to addressing local infrastructure needs.
As a member of the House Capital Budget Committee, Rep. Doglio negotiated a bipartisan solution to streamline the program's loan application and funding process.
"The Public Works Trust Fund is absolutely critical to supporting local infrastructure projects," Doglio said. "I am honored to receive this award and deeply appreciate the work of the Washington Association of Sewer & Water Districts."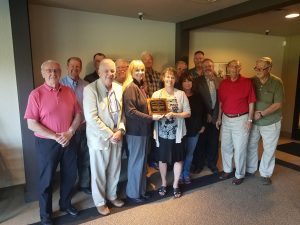 ---