Thanksgiving is a wonderful time of year, when families come together to spend time enjoying each other's company, eat delicious food, and give thanks. My family is no different and I'm eager to share with you one thing I'm thankful for every year. As a state lawmaker in Olympia who represents a district with a military base, I have the distinct honor of being an advocate for veterans, soldiers, and their families.
I'd like to especially acknowledge our deployed servicemembers and their families who won't be able to come together at the Thanksgiving table this year. Know that your sacrifice is something we all remember as we give thanks this season. We wish you safety, good health, and a quick return home to your loved ones.
Please take a minute to read my short message below about the work I'm doing for our military families.
---
Honoring our veterans and JBLM
On Veterans Day, I had the honor of speaking at an event hosted by the City of Lakewood celebrating the centennial of Joint Base Lewis-McChord and all of the military servicemembers and veterans in our community. Joining with local leaders, we reflected on the critical role the base has played in the region and our state.
The words I shared focused on what early 20th-century Pierce County leaders were able to accomplish, how the Legislature at the time assisted, and why we need to keep fighting for our veterans. Establishing JBLM happened quickly because of the hard work of civic and community leaders who recognized the need for a base in our region.
Since that time, much has changed, but the sacrifices and commitment of our brave men and women in uniform remain the same. My work in Olympia has focused on prioritizing our veterans and military servicemembers. Whether it's a need for better consumer protection measures, free legal services, or improved employment transition programs, I will continue to strongly advocate for our military families.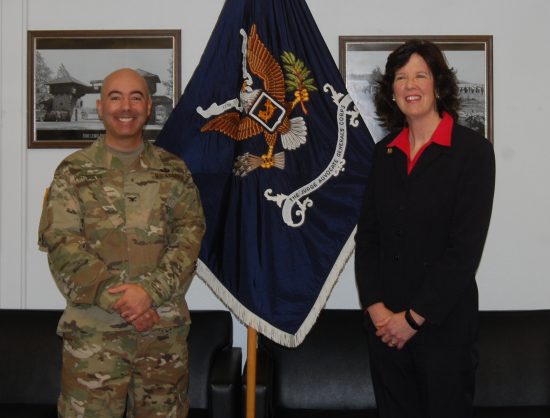 ---
New Legislation: Health Care Access for Veterans
Making sure veterans receive the care they need is a top priority for me. That's why I have introduced a new bill that would fix a problem that occurs when veterans who purchase private insurance seek treatment for a non-service connected disability.
Sometimes, private insurance either denies all payment or reimburses care costs at the lower "out-of-network" rate when a veteran receives treatment at a Veterans Affairs health facility for a non-service connected disability.  That practice places all or a portion of the cost burden on the patient. A visit to the VA should always be an option for our veterans, regardless of what treatment they need or what insurance they have available to them.
My new bill requires health insurance companies in Washington state to treat VA visits for non-service connected disabilities as "in-network" and reimburse for that treatment. It's a simple fix that gives our veterans broader access to care they need.
---
28 Seconds for the 28th: Advocating for military families
In case you missed it, earlier this year I recorded a short video on the types of issues I work on for our military servicemembers, veterans, and their families. Take a look by clicking below.
---
Thank you for taking the time to read this e-mail. Please contact my office with any thoughts you might have and have a happy and safe Thanksgiving.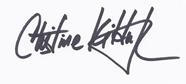 Christine
---