Dear Friends and Neighbors –
The 2018 Legislative Session is just around the corner. I want to give you a brief update on some key issues from the 2017 session and a preview of what's to come.
Also, keep an eye out for a district newsletter from your 36th Legislative District delegation that will be arriving by mail after the Thanksgiving holiday.
Investing in Career and Technical Education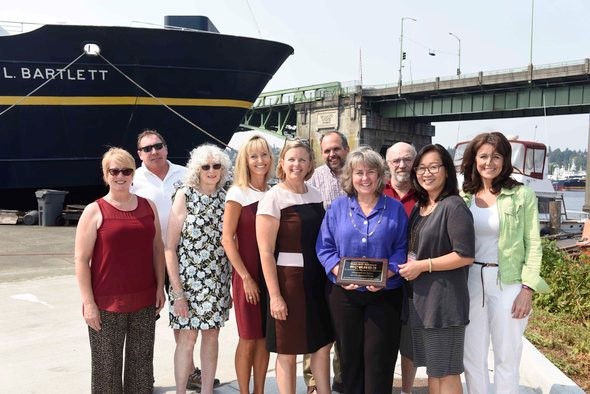 I was recently honored with the Career and Technical Education Legislator of the Year award from the Washington Business Alliance for my work to secure nearly $200 million in career and technical education investments in the state budget.
One of the reasons I ran for public office was to ensure our state provides multiple college and career pathways for students.
Washington's economy is heavily dependent on CTE jobs. Unfortunately, our state is importing talent from other parts of the country and the world because our education system hasn't kept up with the demand.
Washington state has tens of thousands of high-skill, high-paying CTE jobs. These jobs should go to Washington students, which will require ongoing commitment from lawmakers to make career and technical education a priority.
Update on Capital Budget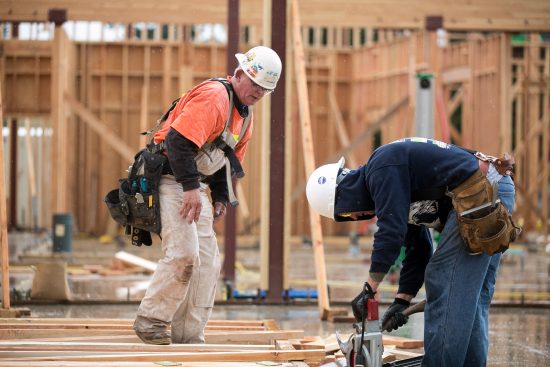 The Legislature adjourned this year without a capital budget for the first time in history. The capital budget would have made over $4 billion in new investments in critical state infrastructure including $1 billion for new school construction. Other investments include clean air and water systems, affordable housing, and other community improvements.
The bipartisan capital budget, which passed the House 92-1, was put on hold by the Senate in exchange for an unrelated water policy bill. Over 75,000 high-paying construction, engineering, and other jobs were also put on hold as a result of this unprecedented action by the Republican-controlled Senate.
Democrats now control the Senate after the recent special election. However, the capital budget still requires bipartisan cooperation because it takes 60% majority votes in both chambers to approve the bond bill that pays for the capital budget projects.
We don't know yet if Republicans will release their hold on the capital budget. I will keep you posted as I learn more.
Education Funding Update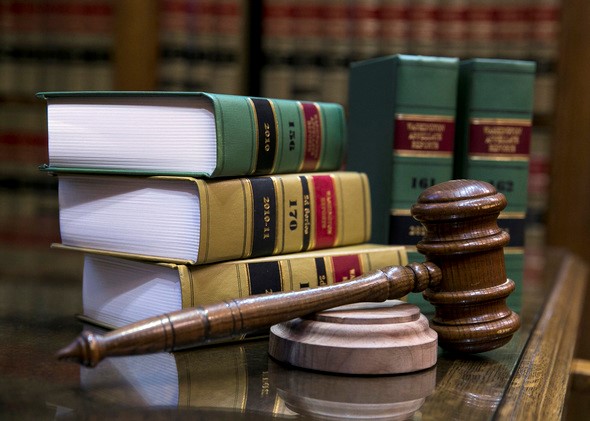 Earlier this month the Supreme Court issued an order declaring the Legislature had made sufficient investments to fully fund our public schools.
Over the last few years, Democrats have led the way on increasing the state's education budget by more than $13 billion. This is an extraordinary accomplishment, especially since we had to work with a Republican-controlled Senate that was reluctant to raise new revenue.
That new funding has decreased class sizes, paid for textbooks and supplies, funded needed maintenance to schools, and increased salaries for beginning teachers. As the 2017 education funding plan rolls out over the next few years, we'll continue that trend and ensure every child has the opportunities to learn that they deserve.
In their 9-0 decision, the Court stated:
"The court concludes that the State is adequately funding categorical components of the basic education program in accordance with ESHB 2261 and SHB 2776."
However, the Court did have an issue with the Legislature's timeline, saying that our fully funded education plan would come one year behind schedule. There are legitimate reasons why an extra year is needed to phase in the new investments, mainly that it will take time for the state's 295 school district to create the new infrastructure necessary to implement the sweeping changes.
With this latest ruling, McCleary will continue to be a topic of conversation. As always, I will work with my colleagues to find a solution that satisfies the court, but more importantly, ensures the state is making the right investments so all 1.1 million public school kids are given opportunities to learn.
Open Enrollment is on NOW!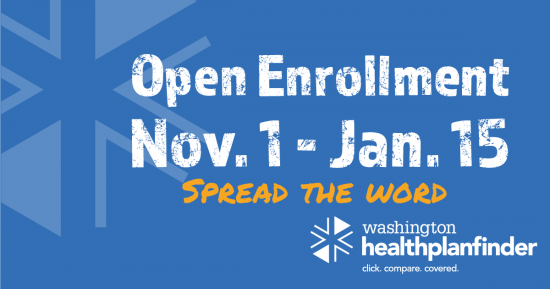 If you're in need of health care coverage for 2018, WAHealthplanFinder.org is now open for enrollment. Renewing or enrolling in new coverage is as simple as visiting www.wahealthplanfinder.org and choosing the plan that is right for you. You can enroll for just yourself, or include your family members, and using the new Smart Planfinder, you can find the right plan for you.
Smart Planfinder lets you compare plans based on cost, provider, and prescription coverage. In addition, if you sign up for a Qualified Health Plan, you can also enroll in dental coverage.
You MUST enroll by December 15, 2017 if you want coverage to begin in January, 2018. However, the enrollment window is open until January 15, 2018 for those who want coverage beginning February 1, 2018.
You can also call 1-855-923-4633 between 7:30 a.m. and 8:00 p.m. Monday through Friday, and 10:00 a.m. to 2:30 p.m. on Saturday for assistance.
Our Next Generation of Leaders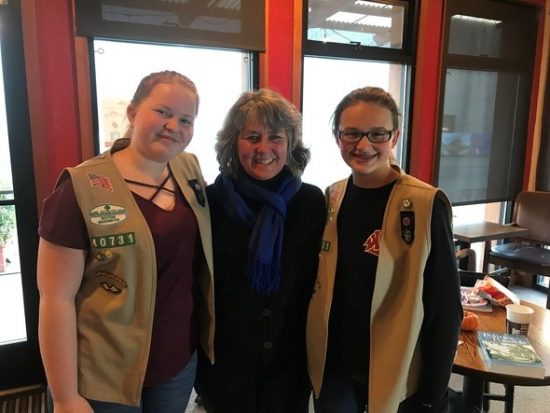 I recently had the honor of meeting these two wonderful young women, Rylie Luhring (right) and Hannah Hagedorn (left). Rylie and Hannah are in Girl Scout Troop 40731 and work with a local non-profit that promotes civic education and local engagement.
Rylie's great-grandmother, Mary Ellen McCaffree was a four-term state representative from the 32nd Legislative District in the 1960s. I have a good feeling Rylie may follow in her great-grandmother's footsteps in the near future!
Welcome Jacob Thorpe!
I'd like to introduce you to the newest member of my team, Jacob Thorpe. Jacob is a Seattle resident and eager to serve the constituents in the 36th LD as my legislative assistant.
Jacob has experience in a broad cross-section of what the state has to offer. He grew up in Olympia and spent most of his adult life in Spokane and Pullman. Jacob attended UW in Seattle and spent the last four years covering WSU football and basketball for the Spokane Spokesman-Review.
Jacob's diverse experience with many parts of the state will be a tremendous asset to our team. Welcome, Jacob!
Please keep in touch with me by email, phone, or when you visit Olympia. Your ideas and perspectives are always welcome.
Your voice in Olympia,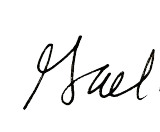 ---