OLYMPIA—How can we create jobs in timber and farm country? House Bill 2177 by Rep. Mike Chapman (D-Port Angeles) is designed to do exactly that, and the legislation recently got a hearing in the Higher Education Committee.
"One year beyond high school is the tipping point for family wage jobs," Chapman said. "This is about giving every family in rural Washington a chance to join the middle class–while providing local businesses with the skilled workforce they need to compete and thrive."
Chapman's legislation would offer one year of free tuition at local community colleges in rural counties. The program is targeted at high-demand fields in each region. Examples of high-demand programs around the state include firefighting, early childhood education, computer science, accounting, law enforcement and computer science.
Those testifying in favor of the idea included Sierra Pacific Industries, the Association of Washington Business, the Washington Forest Protection Association, sustainable timber firm Green Crow and the State Board of Community and Technical Colleges.
Others who signed in to support the legislation include the Northwest Progressive Institute, the Port of Port Angeles and the Poverty Action Network.
No one testified against the legislation.
You can watch the entire hearing on TVW by clicking on the photo below: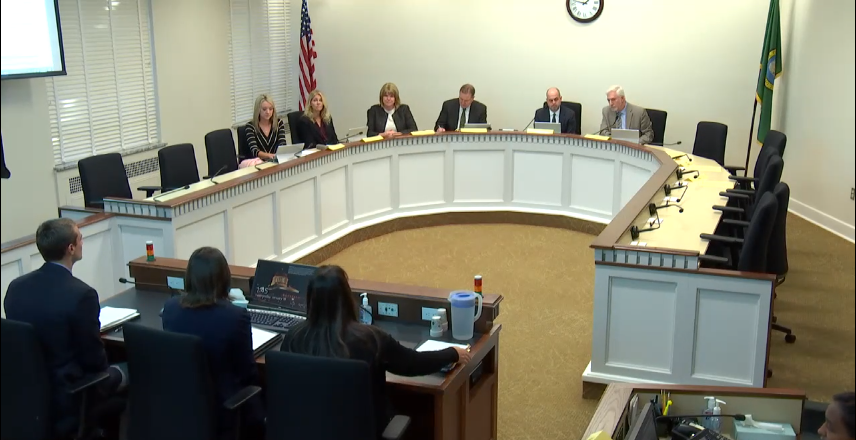 "Education is the great equalizer," Chapman said. "If you look at any community—a city of one million or a small town with 400 people—you can predict a family's average income by looking at one number: the percentage of workers with any education beyond high school. This legislation lifts up families in timber and farm country with high-demand skills for high-wage jobs. And it goes further by targeting the specific programs and certificates that industries and businesses need in each part of the state."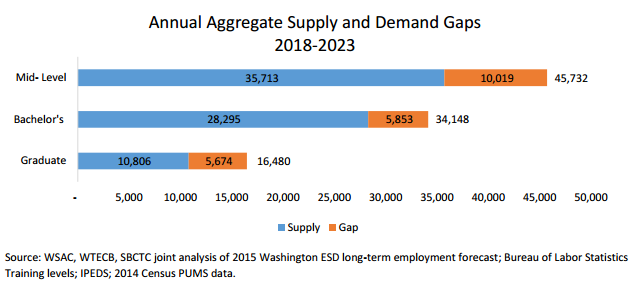 Some key details about House Bill 2177:
Where: Rural counties are defined as those with a population density of less than 100 people per square mile, or a county smaller than 225 square miles. That means residents in 30 out of the state's 39 counties would be eligible, with the exception of the nine biggest counties (King, Pierce, Snohomish, Kitsap, Whatcom, Thurston, Clark, Benton and Spokane).
Who: Eligible students would have to be a resident of one of those 30 rural counties who is enrolled in a community or technical college in a rural county, have a family income that's not more than 70 percent of the state median (adjusted for family size), be enrolled in a program that's identified as a high-demand field and maintain a grade point average of 2.0 or higher.
How long: One year, which translates to 45 credits of full-time study.
When: The state board of Community and Technical Colleges would award grants no later than the fall term of the 2019 academic year.
What's next: House Bill 2177 is scheduled for a vote in the Higher Education Committee on Jan. 17.
---