The first week of the 2018 Legislative Session has come and gone. I am pleased that Crystal Wolf, a local Lakewood resident, came to sing the national anthem in front of the entire legislature. It was wonderful to spend time with Crystal and meet her family.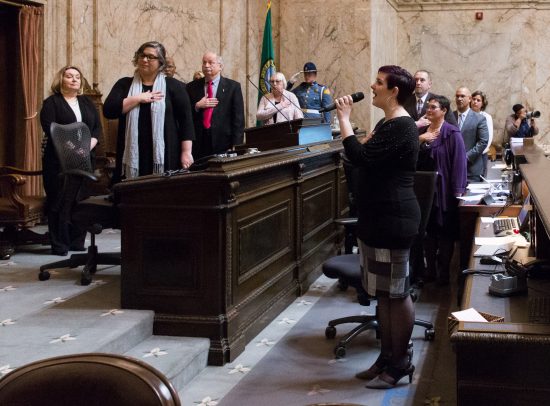 I'm in Olympia focused on keeping tolls low on the Tacoma Narrows Bridge, military families, and public safety, including preventing sexually violent predators from endangering our communities, and the release of dangerous individuals from Western State Hospital. Please read more about my work below.
---
Fighting higher tolls on the Narrows Bridge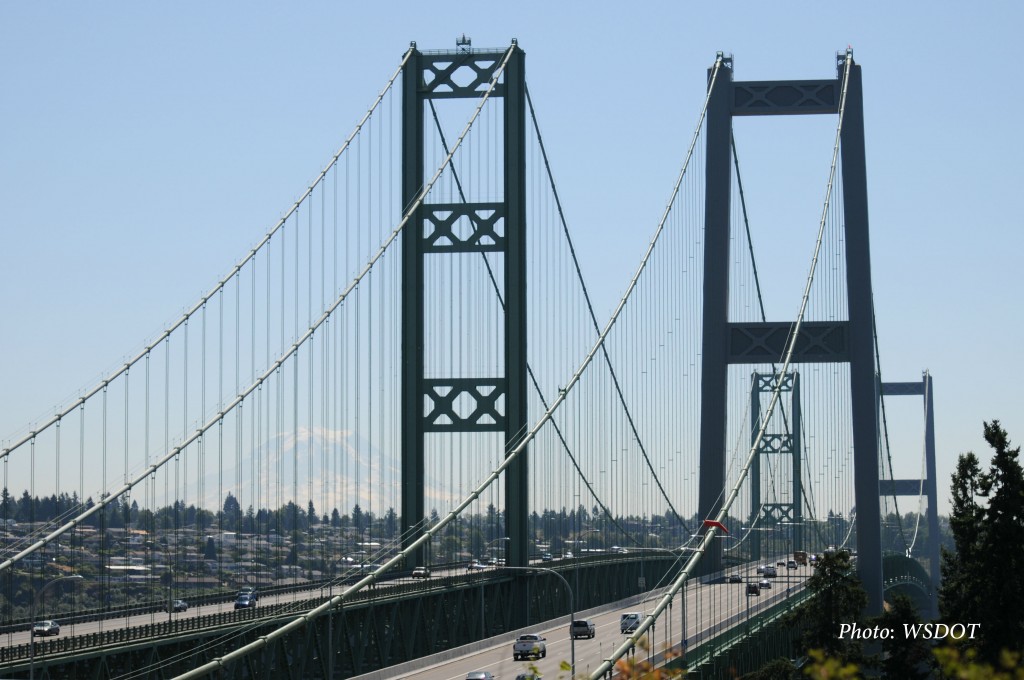 I'm fighting to address the debt service on the Tacoma Narrows Bridge. In the past few years, I've worked across the aisle to keep tolls from going up on the bridge and I want to continue that work. Higher tolls hurts our region and affects economic activity–we want to encourage our neighbors to come to Tacoma, University Place, Lakewood, and the rest of the region.
---
Serving our military families
The last few years, I've introduced various bills to protect military servicemembers and their families, whether through stronger consumer protections or pro bono legal services. I'm excited to announce that my servicemember consumer protection bill passed the House and is heading over to the Senate. If passed, military families will have stronger protections against unfair cancellation fees when they are sent overseas or receive a change of station order.
A new bill I've introduced this year helps the spouses of servicemembers pursue employment opportunities, if they choose. Military spouses have a much higher rate of unemployment, even if you take into account those who choose to stay at home. I've previously worked to remove barriers to obtaining professional licenses after moving into Washington state. This bill directs several state agencies and departments to promote job opportunities for military spouses. Agencies will also conduct an awareness campaign to help promote employment. If a spouse wants to pursue a career or find employment, I want to help make that a reality.
---
Keeping our communities safe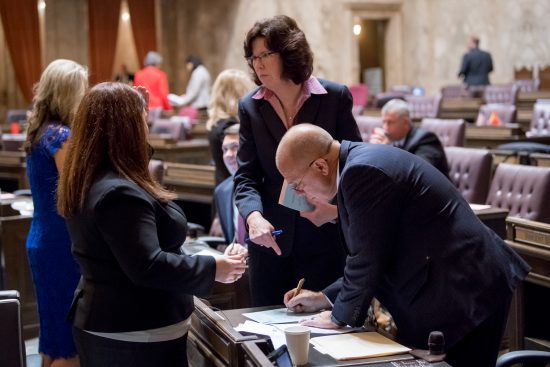 There have been too many stories about dangerous individuals in our community. My new bill, HB 2289, provides prosecutors and police common-sense tools to keep the public safe from potentially dangerous individuals with a history of violence. It will require greater communication and coordination between the state hospitals, law enforcement, and prosecutors—key players in the criminal justice and mental health systems—and help keep communities safe. When a potentially dangerous person is considered for release from Western State Hospital, I want there to be some extra steps to review and consider if this will put the public at risk.
Another issue that puts our area at risk is the disproportionate number of sexually violent offenders being released into Pierce County after serving their sentence at McNeil Island. I have prime sponsored HB 2579, which provides more information about where offenders are released, requires stronger documentation on why the offenders originating county is inappropriate, and empowers prosecutors to intervene with proposed releases. In addition, a new grant program will invest in underserved counties so treatment facilities are added across the state, not just in our communities. With these new steps, I hope to see a safer Pierce County for our families.
---
Thanks,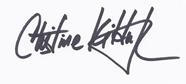 Christine
---