Last week we kicked off the 2018 Legislative Session. I am excited to be back at the State Capitol, and I look forward to continuing to advocate for policies that will make a difference in our district and around the state.
During his opening day speech, Speaker Chopp reminded us that we are One Washington, and that when people from across the state come together for a common purpose, there is no limit to what we can accomplish.
I am excited to work with the Senate to put people first and address not only the work left from the 2017 session, but the critical issues facing families and communities across our state. Education will continue to be a major focus, as all Washington students deserve to have access to high-quality early learning, public schools, and higher education opportunities. We will also take steps to address the growing housing crisis, as well as improve care and treatment for people fighting opioid drug addiction. We will also continue the fight to improve health care and the behavioral health system.
I look forward to addressing these important issues and many others in the upcoming legislative session.
Let's get to work!
Continuity of Government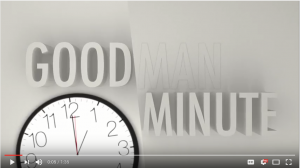 It's predicted that sometime soon Washington will experience an earthquake on a scale we've never seen before. If a catastrophic disaster strikes, all levels of government need to be prepared to ensure that critical services can continue to operate. Unfortunately, current law only provides for continuity of government during periods of enemy attack. However, Washington needs to be prepared following any disaster, natural or man-made.
To ensure our state is prepared in the aftermath of a disaster, this session I've introduced House Bill 2263. The bill prescribes how state government will function after a catastrophic incident, ensuring that people will have access to essential services and help.
Learn more about continuity of government and how my bill will prepare Washington for an eventual disaster, like a massive earthquake, in this week's GoodMinute.
Breakfast After the Bell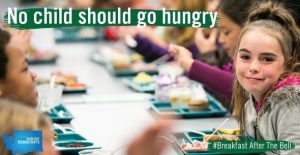 When hungry kids are distracted by and weakened by hunger, wondering about where their next meal is going to come from, they aren't focused on learning.
That's why making sure kids are well-nourished to start the school day is critically important to boosting academic achievement.
One of the first bills approved by the House of Representatives this session was HB 1508, which will expand programs that provide students from low-income families with meals in the morning.
Programs like Breakfast After the Bell have proven to be highly successful in improving academic achievement. I was proud to vote for this innovative program because I know it will give brighter futures to our children.
How to stay involved
How can you get informed and involved in your democracy?
Here's a quick guide on how to contact your lawmakers, learn about the issues or share your views on legislation being debated here in the House:
As a citizen, your views and interests combined with your participation, are crucial to decision-making here in Olympia.
Our democracy is strongest when everyone has the ability to learn about the issues and share their comments, questions and ideas. I hope to hear from you soon!
All best wishes,



Roger Goodman
Representative, 45th District
Washington State Legislature
---