OLYMPIA – The capital budget, which passed both chambers this evening, will get Washington back to work on much-needed construction and renovation projects, investing $4.3 billion in more than 1,400 projects across the state. This includes a $1 billion investment in school construction projects.
Spokane received $125 million for local projects including:
The East Central Community Center
The YWCA Family Justice Center
Emmanuel Life Center (kitchen)
Eastern Washington University (Science Center)
Spokane Falls Community College (Fine and Applied Arts replacement)
Spokane Community College (Main Building South Wing renovation)
"After months of delay, I am proud that we were able to pass this important construction and jobs package within the first two weeks of session," said Sen. Andy Billig. "People – especially vulnerable people – have been waiting too long for state funds to tackle the homeless crisis, build schools, and improve our state's mental health programs. Our state can now move forward making critical investments in every community that drives our economy and supports our most vulnerable."
"I'm glad our Republican friends decided to join us in passing the capital budget," said longtime Spokane Rep. Timm Ormsby. "It means we can finally make investments in school construction, mental health facilities and other projects throughout the state, including Spokane. We're talking about $4.3 billion that will create 19,000 jobs in the state."
This budget also expands dental access to more Washington residents in Spokane and statewide. Spokane will benefit from these investments by receiving:
A dental residency program that will provide treatment to 12,000 patients a year in our community – a majority of them Medicaid-eligible.
Dental clinic at Providence Sacred Heart's campus (6 chairs)
New community dental clinic near Holy Family (20 chairs)
Rep. Marcus Riccelli said, "The lack of affordable and accessible dental care in our region is an ongoing problem for families in our region. This is especially true for medically-fragile adults. Our capital budget invests in much-needed dental clinic capacity grants for the Spokane area. The budget will kick start construction projects that will improve the health and wellbeing of Spokane families and students and bring jobs to all corners of our state."
The capital budget now heads to the Governor for his signature.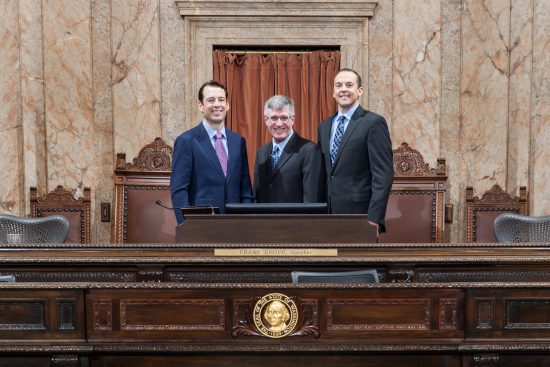 ---